LOOP's First Crude Export Shipment Goes to China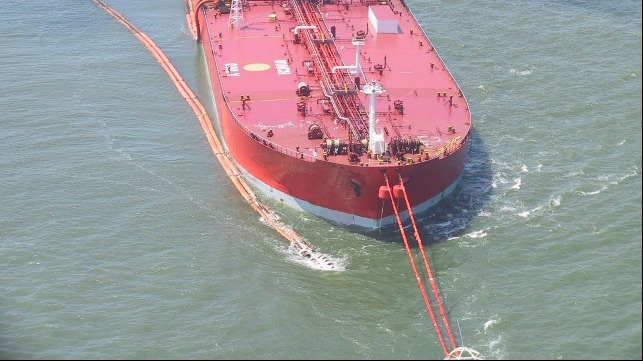 The U.S. crude oil export trade took a giant step forward Monday when the Saudi-owned VLCC Shaden departed the Louisiana Offshore Oil Port (LOOP) for Rizhao, China.
In years past, the Shaden would have arrived at LOOP carrying millions of barrels of foreign-origin crude for American refiners. Last week, she became the first tanker to take on a commercial export cargo at the facility, which has been retooling its infrastructure to accommodate outbound shipments. Under charter to China's Unipec, Shaden took on a consignment of medium sour crude, a grade associated with the blend in LOOP's own cavern storage.
"There could not be a better time to offer this service as domestic production surpasses 10 million barrels per day in the ever-dynamic global crude oil market," said LOOP president Tom Shaw.
LOOP was built to accommodate supertankers, and it provides oil offloading, loading, transportation, terminaling and storage services. It deepwater port includes three single-point mooring buoys which can accommodate VLCCs, ultra-large crude carriers, medium-range Jones Act compliant tankers and FPSO deepwater facility shuttle tankers. LOOP also provides pipeline connections and 72 million barrels of crude oil storage capacity at its Clovelly Hub.
Its new capability for outbound crude shipments will accelerate the pace of American oil exports, which have jumped \to 2.1 million bpd over the two years since Congress lifted a longstanding ban. Other U.S. export terminals lack the water depth for fully loaded VLCCs, and until today, the trade was restricted to smaller tanker classes (and VLCCs loaded offshore by ship-to-ship transfers).