Labor Action Could Affect Three Giant Australian LNG Projects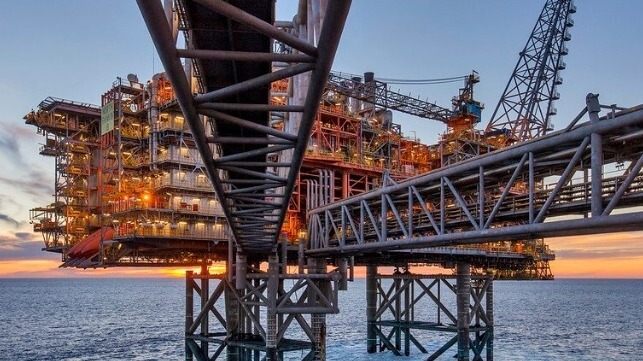 Workers at the Chevron and Woodside LNG projects in northwestern Australia are signaling that they could soon go on strike over pay and working conditions, potentially dealing a serious blow to the global supply of liquefied natural gas - just as the northern hemisphere is stocking up for winter.
On Sunday, representatives for the offshore platform workers' union at Woodside - Offshore Alliance - announced that they will trigger a seven-day strike countdown if they cannot conclude an agreement with their employer by Wednesday.
The Offshore Alliance is a partnership between the Maritime Union of Australia (MUA) and the Australian Workers Union (AWU). It recently won court approval for its right to represent Woodside's workers and negotiate on their behalf, despite the gas producer's objections. With the legal win in hand, the alliance has the green light to pursue strike action if it can't reach an agreement with Woodside.
If successful, it would be the first enterprise-wide labor agreement in decades for the company's Australian offshore operation. The union is seeking a pay raise for plant operators and limits on outsourcing to third-party contractors.
"Woodside tried every tactic it could think of to avoid bargaining with its workers as a collective, but in the end the company failed to maintain the status quo it liked – one where what the company says goes," union spokesperson Brad Gandy told Australian media.
The action could affect workers on three platforms on Australia's Northwest Shelf: Goodwyn Alpha, North Rankin Complex and Angel Deep. Together they feed the Karratha Gas Plant, which has an export capacity of about 17 million tonnes per annum of LNG. This amounts to about four percent of the global supply of LNG, and the threat of reducing its output - in combination with a pending vote on industrial action at two other Australian LNG plants - is having a significant effect on global LNG price benchmarks.
On August 9, the day after the Offshore Alliance's members voted to authorize a strike action, EU natural gas prices jumped by 28 percent, the largest hike since the invasion of Ukraine began in 2022. Benchmark prices in the EU rose another 10 percent Monday after the alliance's warning of an impending strike.
Markets are also closely watching developments at the adjacent Gorgon and Wheatstone LNG projects, both operated by Chevron. Workers at these two plants are set to vote Thursday on whether to authorize a strike. If bargaining fails across all three, and all three are subject to industrial action, up to 10 percent of the world's LNG supply could be affected. The duration could be extended, noted Columbia University's Center on Global Energy Policy: the strike aboard Shell's Prelude FLNG plant last year took about two and a half months to resolve.