Kongsberg Executive Named to Norway's 50 Top Women in Tech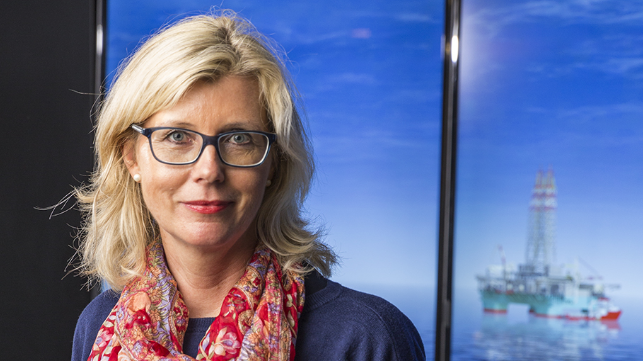 Kongsberg Digital's SVP for maritime simulation, Tone-Merete Hansen, has been awarded a position on the list of Norway's 50 leading women in tech.
The Norwegian trade and employers' association Abelia and the ODA network for women in tech are behind the award, which was announced on March 8.
"The maritime simulator market is international in nature and extremely quality conscious. Heading up this branch in Kongsberg Digital requires a leader that is both strategic and flexible. Tone-Merete knows how to tune the organization when the market changes, and she relentlessly pursues ambitious goals until they are reached. That is one of the reasons why KONGSBERG was able to sign the largest simulator contract to date in 2018. This award is well deserved, and I would like to congratulate Tone-Merete on behalf of the entire organization," says Hege Skryseth, CEO of Kongsberg Digital.
The jury emphasized that Tone-Merete Hansen, in her role as Senior Vice President for Maritime Simulation in Kongsberg Digital, is leading the digital transformation of teaching and training tools for the maritime industry. In addition, she recognizes potential and is developing the organization further, enabling it to deliver advanced solutions for digital twins, autonomous vessel testing, pre-studies of various offshore operations and ship- and port studies for decision support.
Hansen said that she is humbled by the honor, and she emphasized the value of simulation for the industry. "In addition to enhancing competence, advanced simulation is vital as decision support in complex operations and studies. In total the new simulation technology will contribute to increased security and a more sustainable maritime industry," commented Tone-Merete Hansen.