Kenya and India to Collaborate on Maritime Security and Shipbuilding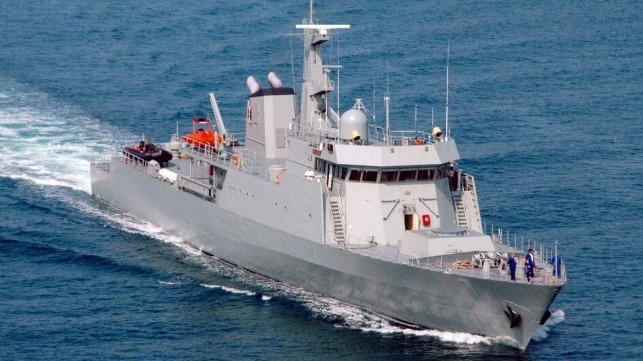 The African nation of Kenya looks to expand its relationship with India and it works to build its efforts at maritime security as well as advance its ambitions of becoming a shipbuilding, repair, and maintenance powerhouse in the East Africa region.
The two countries recently signed a memorandum of understanding (MoU) that will see India's state-owned Goa Shipyard partner with Kenya Shipyards (KSL) in capacity building, ship design, and construction. In addition, Kenya and India also intend to deepen ties to enhance security in the Indian Ocean, especially on the eastern coast of Africa which is not only strategic for naval operations but remains a critical route for merchant shipping.
While efforts to eliminate the menace of maritime piracy off the coast of Somalia have largely succeeded, the coast remains prone to illegal activities including drugs, human trafficking, illegal fishing, and potentially terrorism. The Kenyan and Indian navies believe that strategic collaboration in military counter-insurgency field cutting across training, intelligence sharing, and exercises, among other activities, are critical in enhancing security and safety in the region.
In the area of shipbuilding, Kenya is seeking to tap India's expertise and transform the military-run KSL into a shipyard capable of building modern naval warships and commercial vessels. Currently, the shipyard is mainly concentrating on repairs and maintenance.
"The MoU will guide KSL to sail through and be one of the anchor companies in shipbuilding technology in Africa," said Aden Bare Duale, Kenya's Minister of Defense. He noted that the partnership with Gao Shipyard will significantly strengthen Kenya's capacity in the world of shipbuilding.
State-owned Goa Shipyard has risen fast to become the largest exporter of defense ships on the Indian subcontinent. The company is involved in indigenously designing and building sophisticated vessels for the Indian Navy and Indian Coast Guard for maritime security. In recent years, the company has also witnessed a surge in contracts to build ships for friendly foreign countries driven by an aggressive plan to pursue export opportunities and increase its global footprint. To date, Goa Shipyard has built 227 ships and 157 GRP boats.
A few weeks ago, a KSL team toured Goa Shipyard to lay the groundwork for the collaboration in construction, refit, repair, maintenance, and overhaul of marine vessels and related infrastructure. The tour was also designed as a capacity-building mission because KSL wants to benchmark with Goa Shipyard's experience and dominance in the Indian subcontinent.
While it is a state agency under the leadership of the military, KSL seeks to serve both the navy and commercial shipping needs by designing and building new vessels and undertaking repairs among other specialized maritime services. The yard is the largest in East Africa.
The MoU between Kenya and India comes after two Indian Naval ships made port calls at the port of Mombasa in May and June as part of measures to strengthen military ties. In May, Indian Navy ship Trishul made a port call as part of India's Navy deployment to five African countries, and in June Indian Navy ship Sunayna was in Mombasa to participate in a Maritime Partnership Exercise.
Kenya and India have deep ties with relations cutting across medical services, training and exercises, military culture, sports and adventure as well as the supply of military materials and equipment. In the 2021/2022 financial year, bilateral trade volume between the two nations stood at $2.9 billion, a 40 percent increase from $ 2.2 billion the previous year.