Jaxport Appoints COO with Dredging Experience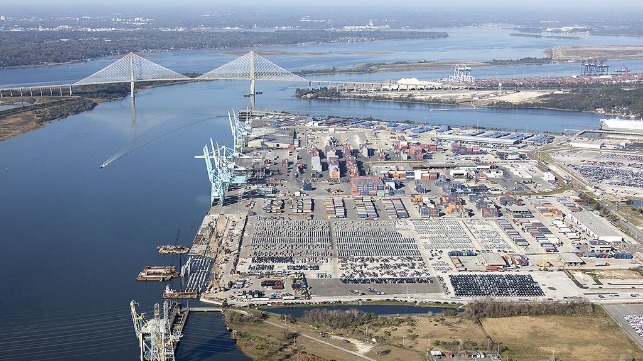 Jaxport, the port of Jacksonville, Florida, has named its next chief operating officer. After a nationwide search, the port has selected Frederick P. Wong Jr., a veteran of PortMiami.
Wong was formerly PortMiami's assistant port director, with responsibility for cruise, cargo and security operations. Prior to that, he held positions of increasing responsibility, from seaport harbormaster to seaport operations manager. He began his career at the port as cruise operations superintendent in 1997.
"Jaxport stands to benefit greatly from Fred's energy, enthusiasm and experience, which ranges from working through the deepening of the Miami harbor to ensuring the daily safety and security of a major seaport," said Jaxport's recently appointed CEO, Eric Green. Jaxport aims to break ground on a long-planned harbor deepening project this year, and Wong was with PortMiami throughout the Miami "Deep Dredge" project.
Jaxport faced a lawsuit from a local environmental group that sought to block the dredging, but on Tuesday, U.S. district judge Marcia Morales Howard turned down the group's request for an injunction. The suit alleged that Jaxport's dredging plan had been reduced to cover 11 rather than 13 miles of the channel, and therefore required a new environmental impact statement. However, as the port and the Corps of Engineers have made no final plans to reduce the scope of work, Howard ruled, there are no grounds for an injunction. The project can now proceed, and the Corps has suggested that dredging will begin by the end of the month.
"After a decade of study, independent review, public input and full regulatory approval, it is time to begin this project and bring employment and increased opportunity to our fellow citizens," said Nancy Rubin, Jaxport's senior director of communications.