Iran Calls Proposed Oil Freeze "A Joke"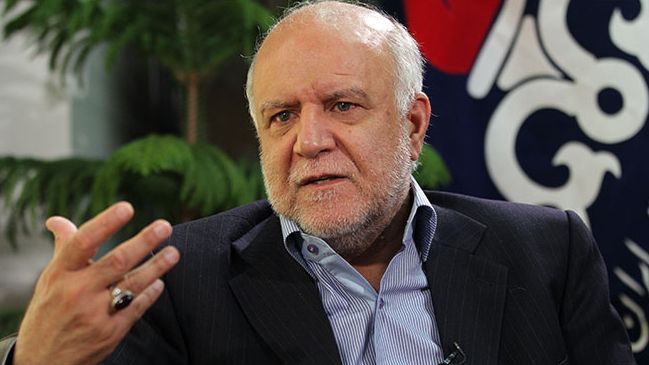 Iranian Minister of Petroleum Bijan Zangeneh told Iran's PressTV on Tuesday that when countries producing more than 10 million barrels per day of oil call on Iran to freeze production, it's "a joke."
Iran has shown general support for a recent agreement between OPEC and non-OPEC partners (including Russia and Oman) for a production freeze at January 2016 levels – but has pointedly avoided committing to the agreement itself. Zangeneh's comments Tuesday cement the impression that Iran will not be joining the freeze agreement, at least not in its current form.
"Some countries that are producing above 10 million barrels per day have called on Iran to freeze its production at one million barrels per day," he said, in a veiled reference to Saudi Arabia. "This is more like a joke that they tell us they would freeze their production above 10 million bpd and that we should also in turn freeze our production at one million."
The U.S. Energy Information Agency estimates Iran's average output at about three million barrels per day, and predicts it will ramp up to nearly four million barrels a day by 2017.
During the sanctions period, Iran's competitors in the oil export market raised their production by a combined three million barrels, official news outlet Shana contends, taking over what Iran claims as its fair "quota" of the world market. Iran has announced plans to increase exports rapidly in an attempt to regain that share, and Shana suggests that unless other producers "make room" for the additional Iranian supply, the worldwide "glut" will continue and oil prices will stay low.
Iran has reached agreement with several European companies for new sales of its oil, at what some contend are discounted prices intended to beat out comparable Saudi grades.
But shipping remains a problem for Iranian crude, primarily due to restrictions on insurance. The International Group of P&I Clubs' Group Excess of Loss (GXL) program, for pooling of losses over $80 million, is presently affected by prohibitions on U.S. entities' trade with Iran. The International Group is in discussions with the U.S. Treasury's Office of Foreign Asset Control in an attempt to find a solution to this limitation.