Indian Maritime Forces Seek to Keep Out Rohingya Refugees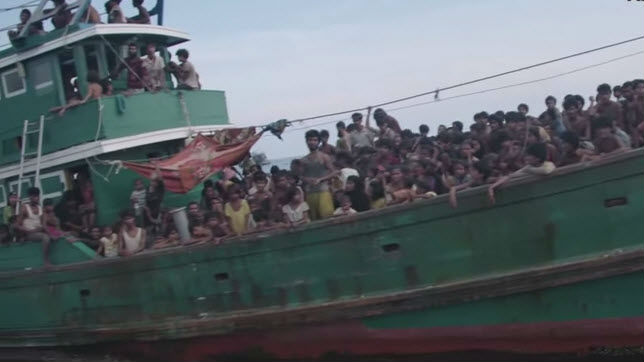 India's military is attempting to secure the country's maritime borders to prevent the entry of Rohingya refugees, who are fleeing Myanmar to escape what UN officials describe as a "systematic attack" by government forces.
Indian security analysts are concerned that Pakistani intelligence agencies could recruit fighters from the Rohingya population and turn them loose on Indian targets. To combat this perceived threat, India is ramping up efforts to keep the refugees out. "Maritime surveillance aircraft including Dorniers, hovercraft and patrolling ships of the border guarding forces have been activated in the entire region to prevent the influx of Rohingyas, who are seen as a major threat to national security," said an Indian government source, speaking to IndiaToday.
Indian Minister of State for Home Affairs Kiren Rijiju maintains that the 40,000 Rohingya who have escaped to India are not refugees but illegal immigrants, and he advocates deporting them back to Myanmar. About 17,000 of these immigrants have registered as refugees with the UNHCR; they are scattered widely across India, but have a larger presence in the northwestern provinces near Pakistan, according to Human Rights Watch (HRW).
The majority of Rohingya refugees have settled in Bangladesh, but tens of thousands have found their way to India, Malaysia and Thailand, sometimes traveling through the networks of human trafficking syndicates. They have even been caught by the Sri Lankan Navy, which detained 32 Rohingya who attempted to cross over from India in a boat earlier this year.
Not all of Myanmar's neighbors intend to reject the influx of refugees. The Malaysian Maritime Enforcement Agency recently said that it will not turn away the refugees' boats. "We are supposed to provide basic necessities for them to continue their journey and push them away. But at the end of the day, because of humanitarian reasons, we will not be able to do that," said MMEA chief Zulkifli Abu Bakar in a recent interview with Reuters.