Hurricane Michael Closes Mid-Atlantic Ports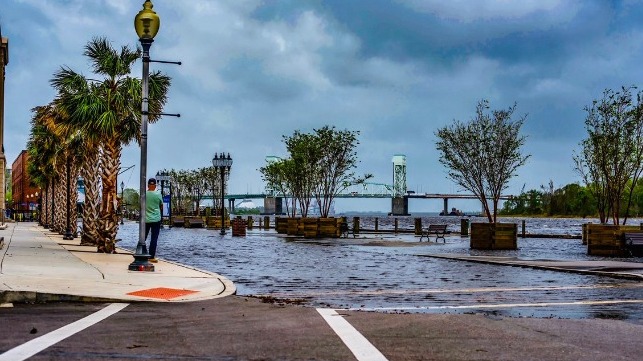 On Thursday, the ports of Wilmington and Morehead City, North Carolina closed their marine operations due to the arrival of now-Tropical Storm Michael. Just last month, the ports' operations were heavily affected by Hurricane Florence and the flooding that followed, and they were closed (in full or in part) for eleven days.
While the Captain of the Port ordered vessel operations to cease for the day at North Carolina's biggest ports, commercial truck gates remained open for business during their normal hours. The ports expect to resume full operations on Friday.
The Coast Guard has already reopened the waterways at the Port of Charleston, South Carolina without restrictions. However, the COTP urged mariners to exercise caution, given the possibility that aids to navigation may have been affected by the storm's passage.
To the north, at Hampton Roads, Virginia, the captain of the port intends to implement movement restrictions on vessels of more than 1,600 GT, effective at 2200 hours local time.
North Carolina hit by heavy rains
As Michael arrived from the southwest, North Carolina's state ferries closed their coastal operations as a precautionary measure, with no timetable for resumed service. On inland waterways, swift water response teams have carried out dozens of evacuations and rescues as heavy rains of seven inches or more caused floodwaters to rise for the second time in a month. Many parts of the state are still recovering from flooding from Hurricane Florence.
Road washout from Michael's heavy rainfall (NCDOT)
"As night falls, please don't go out unless you have to. Travel conditions are difficult in areas. Don't drive on flooded roads if you must go out," warned North Carolina Governor Roy Cooper.
Recovery effort begins
In Florida, where Michael made landfall as a Category 4 hurricane on Wednesday, the recovery effort is just beginning. Several beachside towns along the Florida Panhandle took severe damage from Michael's 155-mph winds; Coast Guard overflight surveys of the community of Mexico Beach (below) showed blocks of homes obliterated by the storm.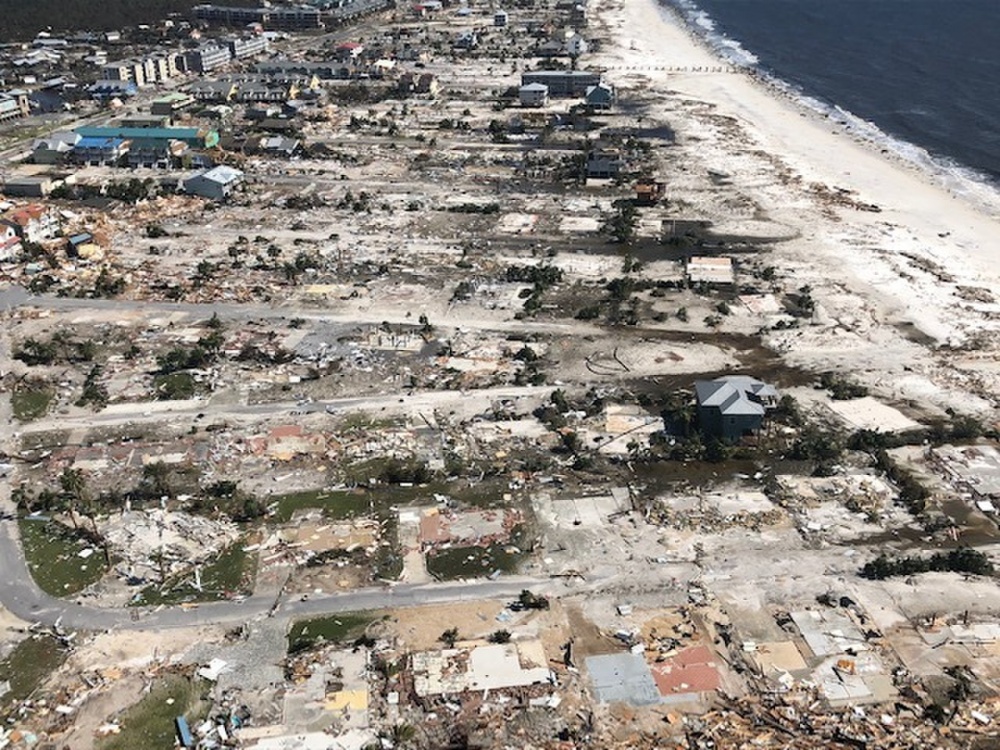 Many small craft were blown away from their moorings or tangled with their neighbors in marinas. Coast Guard environmental assessment teams have already deployed to examine the extent of the damage and begin planning for salvage operations.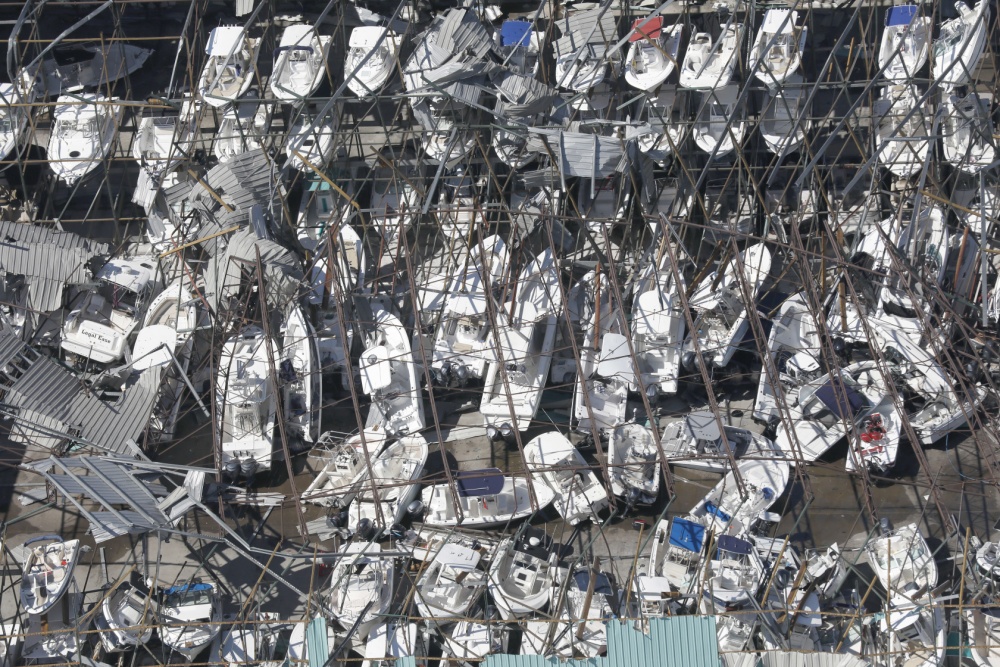 Boats tangled at a marina (CBP)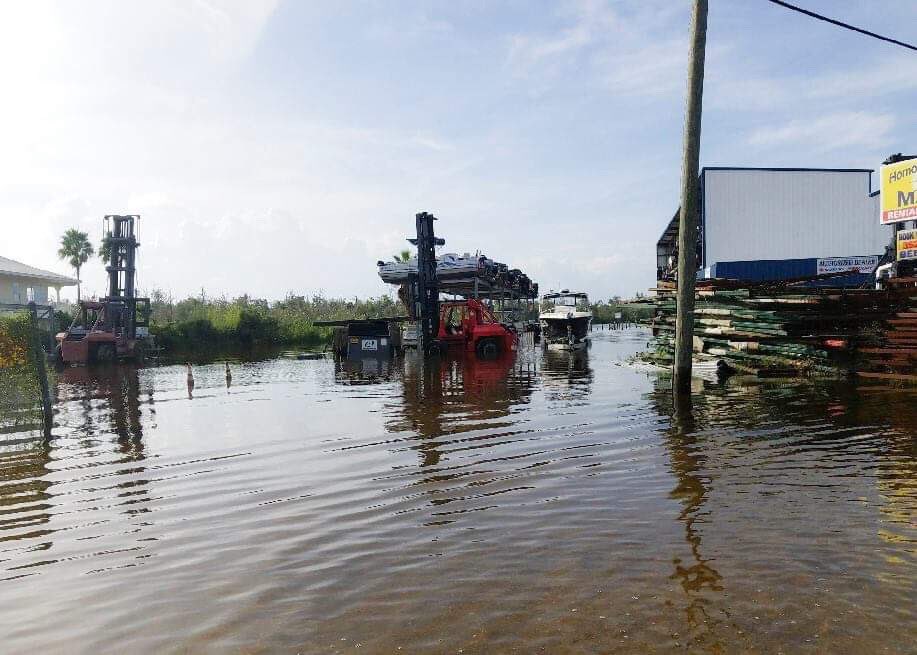 Flooded boatyard (USCG)
Hurricane Michael was the third-most-powerful storm ever to make landfall in the continental U.S., and it brought a storm surge of more than nine feet in areas of the Panhandle. As of the latest assessment, it killed at least six people, caused an unknown number of injuries, took out power to 1.2 million homes in the southeast and mid-Atlantic regions,
According to Florida Governor Rick Scott, the U.S. Coast Guard carried out 10 search and rescue missions Wednesday night and Thursday, rescuing at least 27 people (video below). Gov. Scott urged residents of the worst-hit areas to wait for the all-clear before returning due to the danger from downed power lines and other potential hazards.