Hinda Gharbi Takes the Helm at Bureau Veritas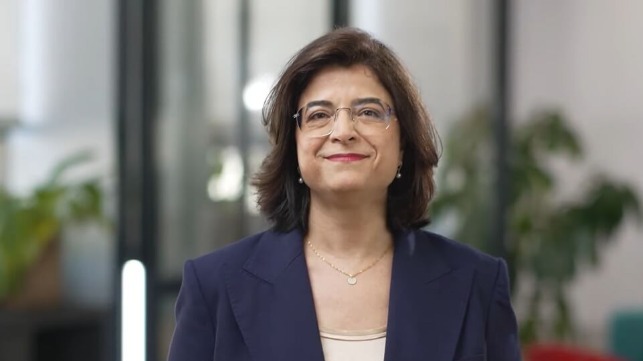 Longtime oil and gas executive Hinda Gharbi has taken the helm at Bureau Veritas, succeeding outgoing CEO Didier Michaud-Daniel.
The transition was pre-announced in February 2022 and took effect gradually over the course of the last year. Gharbi joined BV as chief operating officer in May 2022 and was appointed deputy CEO in January 2023. The final transfer took effect on June 22, at the company's general meeting.
"During eight months, I went to meet teams in fifteen countries, [and] I discovered a real attachment to the company's mission, that of building a world of trust by ensuring responsible progress," Gharbi told French newspaper La Tribune.
Gharbi came to BV from a long career at oilfield services company Schlumberger (recently rebranded SLB). She graduated from the Institut Polytechnique de Grenoble in 1996 and took a position as a wireline engineer in the oilfields offshore Nigeria. Her last post was as EVP of services and equipment, responsible for running the company's core oil services divisions.
Outgoing CEO Didier Michaud-Daniel, a veteran of the Otis Elevator Company, served at the helm of BV for 11 years. Under his leadership, sales rose 65 percent, and the class society saw significant growth in Asia and North America.
Gharbi's experience in offshore oil and gas may position her well for the resurgence of the offshore sector, which is a small but growing part of the firm's turnover. BV's other, larger business is in providing inspection, certification and testing (ICT) for the shoreside economy writ large. Shoreside industries account for 92 percent of the firm's revenue.
Other changes at this year's annual general meeting include the appointment of Laurent Mignon as chairman, replacing 17-year veteran Aldo Cardoso; the selection of Pascal Lebard as vice-chairman; and the creation of a new corporate social responsibility committee within the board.