Hafnia Joins BW, Forming Top Product Tanker Player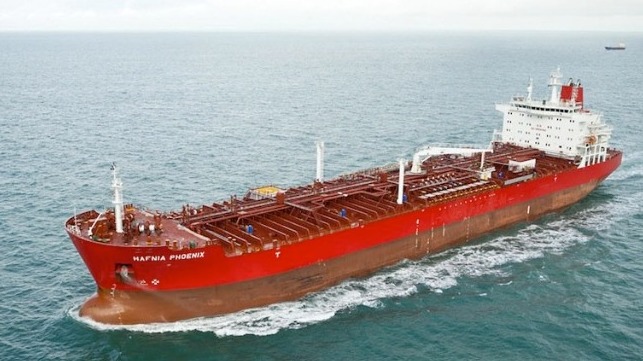 BW Tankers has completed its merger with product tanker operator Hafnia, acquiring Hafnia's assets, operations and name.
Going forward, BW Tankers will be the surviving legal entity, but it will change its name to Hafnia. It will be managed by a mix of both companies' executive leadership, with commercial management located in Copenhagen (the former Hafnia's home base) and financial and technical management in Singapore (the home of BW Group).
According to Hafnia, the combined firm is now the world's leading product tanker operator, with more than 100 vessels in its fleet. The overwhelming majority are owned, with just 16 chartered in, and they range in size from 38,000 dwt handy-sized vessels up to 115,000 dwt LR2s.
Owner BW Group has plans to take the newly-expanded Hafnia public with an IPO. It has been making major moves lately to adjust its holdings: it recently sold off the majority of its chemical tanker division, and it moved to increase its holdings in BW LPG, its LPG-carrier division.
The conglomerate has also seen significant turnover at the top over the past six months. BW Tankers CEO Tina Revsbech departed in August 2018, and BW Group CEO Carsten Mortensen resigned the following month, citing personal reasons.