Gulf of Mexico Incidents Led to Risk-Based Review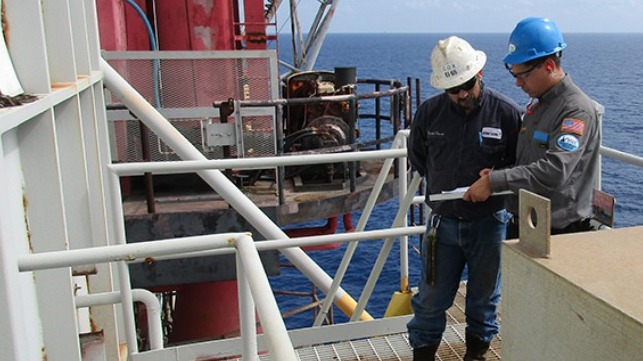 The U.S. Bureau of Safety and Environmental Enforcement (BSEE) has issued a safety alert after a recent risk-based assessment of safety in the Gulf of Mexico.
The review involved the inspection of fired vessels on 27 production platforms in the Gulf of Mexico over a two-day period in July 2018. Fired vessels are hydrocarbon processing vessels on offshore oil and gas facilities with self-contained, natural or forced draft burners.
The review came after 17 fired vessel incidents were reported to BSEE by 12 unique operators between January 2016 to May 2018. BSEE issued 76 fired vessel-related incidents of non-compliance during the 29-month period.
As a result of the review, BSEE warns that there were noticeable gaps on a few platforms that warrant attention to prevent or mitigate uncontrolled releases of hydrocarbons and toxic substances.
BSEE found that in some cases fired vessel operating procedures were not available to all personnel involved in the equipment's operations. Additionally, essential instructions for conducting safe and environmentally sound activities failed to include some normal and emergency operations of fired vessels.
BSEE determined that operators are not consistently inspecting gauge cock valves to make sure they are functioning properly and concluded that a majority of the inspected operators do not perform documented inspections beyond regulatory safety device testing of the vessel.
BSEE also found the majority of the inspected facilities had no method to address, or failed to specify in their maintenance plans, when the fuel gas filters are changed on fired vessels, and multiple operators were not in compliance with regulations relating to the inspection and maintenance of tube-type heaters. Additionally, flame arrestors and spark arrestors could not be easily inspected, the frequency of inspections was not understood by facility personnel or there was no documentation of inspections.
Risk-based inspections were added to BSEE's national inspection program in March 2018 and are performed quarterly. Other BSEE risk-based inspections in 2018 focused on gas releases and crane operations and also resulted in safety alerts to the offshore energy industry.