Grounded Barge Leaks Oil on Kodiak Island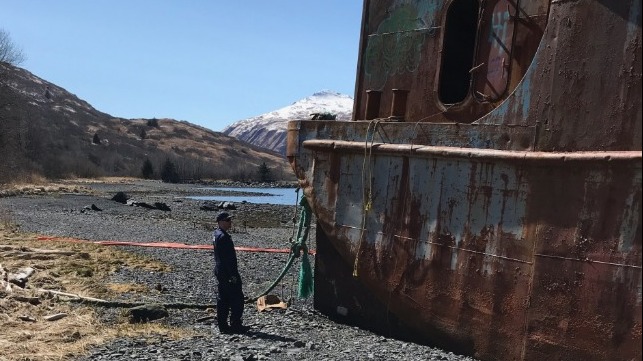 A long-derelict barge near the U.S. Coast Guard base on Kodiak Island may be leaking petroleum, and the USCG has contracted with Global Diving and Salvage to conduct an assessment and abatement process.
The barge has been resting on the shore in Womens Bay, Kodiak Island for several years. On Thursday, the Coast Guard received a report of a possible petroleum leak near the barge. Pollution investigators documented a 300-yard long by one-yard wide rainbow-colored sheen coming from the vicinity of the barge, and containment boom has been placed around the site to minimize its spread.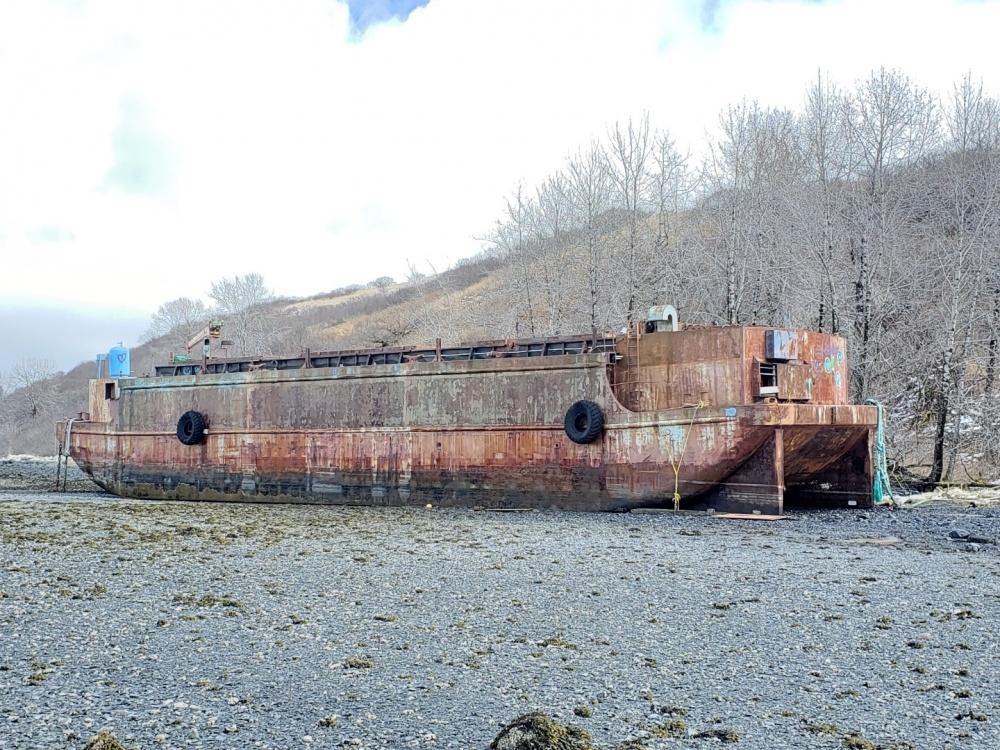 Courtesy USCG
The Coast Guard opened the Oil Spill Liability Trust Fund for $150,000 to help address the pollution, and contractors were scheduled to begin pumping product off the barge on Saturday afternoon.
The maximum potential for fuel and oily waste remaining on the barge is unknown, and the barge's owner has not been identified.
"Our job is to ensure the potential for pollution in this situation is mitigated," said Coast Guard Chief Petty Officer Emily Clore. "The sheening so far is relatively light, and seems to be discharging intermittently, at a slow rate. But protecting the pristine maritime environment surrounding Kodiak Island is our top priority here."
Coast Guard Base Kodiak is a large installation providing SAR services and maritime law enforcement for Southwest Alaska. It is also the home port for the cutters Munro, Alex Haley and Spar.