Greek Coast Guard Shoots at Turkish Ship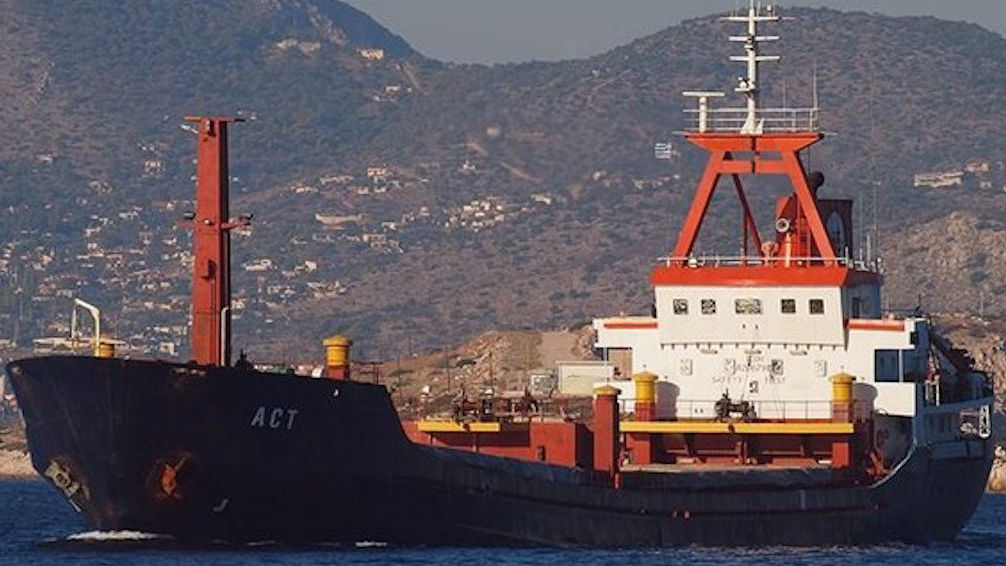 The captain of a Turkish-flagged cargo ship claimed on Monday that his vessel came under fire from the Greek coast guard after he refused to comply with calls to dock at a Greek port in the Aegean Sea.
Sami Kalkavan, captain of the M/V ACT freight ship told broadcaster CNN Turk the coast guard ordered him to dock at the Greek island of Rhodes for inspection, and opened fire after he failed to comply, leaving 16 bullet holes in the vessel.
"The coast guard asked for the ship to be docked at the port at Rhodes immediately, and we did not accept this. They wanted to check (the ship), and we didn't accept that," he told media outlets. "They said they would fire if we didn't stop, they did what they said."
Kalkavan did not say why he didn't want the ship inspected.
Thanos Davelis, Director of Public Affairs at the Hellenic American Leadership Council (HALC), said the Turkish ship was sailing in Greek waters three nautical miles off the coast of Rhodes when the Greek Coast Guard contacted it to dock for inspection after receiving notice that the ship was suspected of carrying illegal narcotics.
"The Turkish captain refused to respond or cooperate with orders from the Greek coast guard. According to the official statement of the Greek Coast Guard, this is when the coast guard fired warning shots at the Turkish vessel. Instead of slowing down, the captain of the cargo ship accelerated the ship's speed, sailing into Turkish waters."
Greek sources are reiterating that the action was part of a crackdown on illicit smuggling, and the Greek coast guard has informed Turkey about the incident.
The Turkish foreign ministry has said that "there is absolutely no justification for opening fire" on the ship which had left the port of Iskenderun in southern Turkey and was heading to the Gulf of Izmit in the west.
In the statement, the ministry described the incident as outrageous: "We strongly condemn this excessive action which disregards the Greek authorities' most basic right to life."