Georgia and South Carolina Partner on Chassis Pool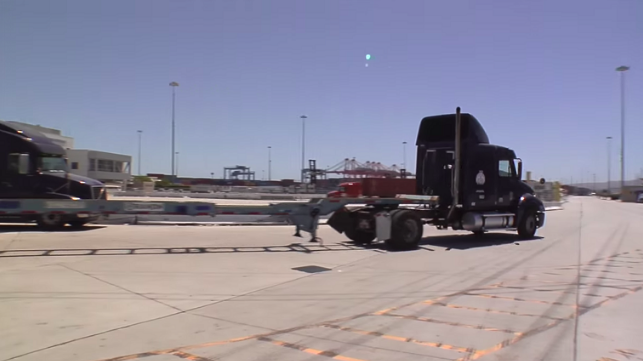 The port authorities of the states of Georgia and South Carolina have filed a plan with the Federal Maritime Commission to create a common chassis pool for drayage in six Southern states.
If the FMC does not object, their proposed "Southern States Chassis Pool Agreement" would enter into effect August 2. The plan would allow member ports to coordinate the creation of a privately operated chassis pool, including rental rates, inventory size and other factors. The rates would be set on a utility model - enough to support the pool, but not enough to generate profits for the port.
With an interoperable pool like the one contemplated by Georgia and South Carolina, truckers can use any chassis in the fleet, regardless of restrictions imposed by the ocean carriers. The carriers no longer operate their own chassis fleets, but they currently place limits on which privately-owned chassis truckers can use with their shipments - leading to mismatches and chassis shortages on shore.
The Port of New York and New Jersey began operations of a port-wide, "open choice" chassis pool last month after years of discussions. The OPEN Choice Equipment Agreement - Northeast, a partnership between Flexi-Van Leasing and the North American Chassis Pool Cooperative, started offering carrier-neutral rentals on May 14 with a small pool of 500 chassis. By eliminating the need for a trucker to drop off one empty chassis in one terminal, then drive to another terminal to pick up a different empty chassis for the next load - a "chassis split" - the measure will help reduce congestion. For now it covers just a small fraction of the tens of thousands of chassis at the port, but the pool's partners hope that it will grow to include all three large chassis operators at PNYNJ.
The twin ports of LA and Long Beach, the busiest container ports in the U.S., implemented a "gray pool" of chassis in 2015, and it has proven popular with drayage operators. The "pool of pools" is composed of more than 80,000 bare chassis from three operators, TRAC Intermodal, Flexi-Van Leasing and Direct ChassisLink, and it has reduced congestion issues associated with three separate, non-interoperable pools. Truckers can now pick up or drop off chassis at 17 locations around the port complex, without restrictions