GAO: Coast Guard Needs to Improve its Fishing Vessel Safety Efforts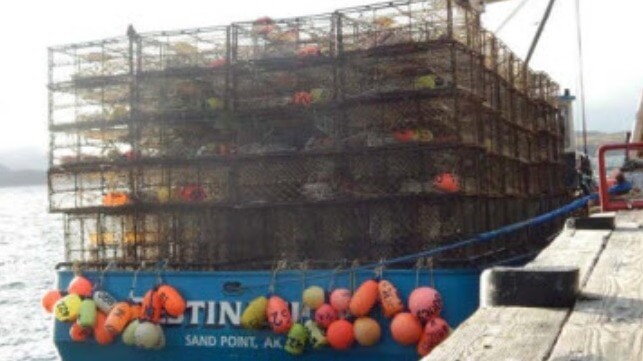 The Government Accountability Office (GAO) has identified a number of actions that the Coast Guard needs to take to help prevent fishing vessel losses and related fatalities. Commercial fishing frequently tops the Bureau of Labor Statistics' list of most dangerous occupations in the U.S. with over 400 commercial fishing vessel losses and over 200 commercial fishing fatalities from fiscal year 2011 through 2021.
GAO evaluated the Coast Guard to see if it had completed all the safety requirements mandated by Congress since 2011. The study found, however, that the Coast Guard had not implemented most of these requirements. Some of the requirements the Coast Guard had not implemented included the establishment of a training program for commercial fishers and re-establishing an advisory committee on industry safety issues. Coast Guard officials told GAO that they are considering how to implement these legal requirements, but they do not have a plan for how to do this.
One safety requirement the Coast Guard told GAO it did not plan to address at all—developing alternate safety standards for certain older fishing vessels. The Coast Guard plans to disregard this requirement despite data showing that commercial fishing vessels 25 years of age or older account for almost 80 percent of commercial fishing vessel losses. Vessel losses are the leading cause of commercial fishing-related fatalities.
The Coast Guard stated that it does not have sufficient legal foundation to implement such a program. However, GAO disagreed with this view, stating that the Coast Guard does have the needed authority to implement this requirement and that doing so would support the Coast Guard's aim to prevent commercial fishing vessel losses and related fatalities.
Instead of implementing the alternate safety standards for older commercial fishing vessels, the Coast Guard has taken steps to help address the safety of these vessels by issuing voluntary safety guidelines and implementing a risk-based exam program that encourages these older commercial fishing vessels to obtain a dockside exam more frequently than required by law. However, Coast Guard officials acknowledged that these steps do not meet the requirement for an alternate safety compliance program.
GAO also reported on Coast Guard efforts to promote commercial fishing vessel safety, which include conducting dockside exams, engaging with industry, and collaborating with other federal agencies. But GAO found that the Coast Guard's internal guidance on how to enforce dockside exams was unclear. For example, some guidance instructed Coast Guard boarding officers to enforce the dockside exam requirement when conducting at-sea boardings—an action which contradicted program policy.
GAO made a number of recommendations to the Coast Guard that, if implemented, would help fulfill its mandate and support its aim to improve commercial fishing vessel safety. These recommendations include implementing alternate safety standards for older vessels, developing a plan to implement outstanding legal requirements, and fully incorporating key performance management practices into its safety program.
GAO will monitor and report on the Coast Guard's efforts to implement the legal requirements and address its other recommendations that the Coast Guard has not yet implemented.