For the First Time, Australia Takes Top Place for LNG Exports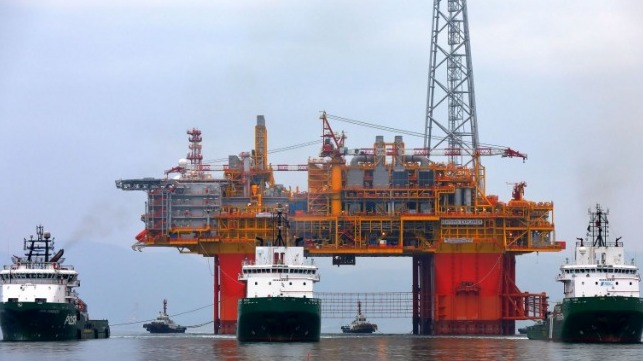 For the first time, Austalia has overtaken Qatar to become the world's biggest exporter of liquefied natural gas. Thanks to the completion of multiple major liquefaction terminal projects over the past several years, Australia's export volumes have boomed, and in November, it exceeded Qatar's monthly production for the first time, shipping 6.8 million tons during the month (versus Qatar's 6.2 million tons).
According to WoodMac, QatarGas was conducting maintenace during November, which reduced Qatari output slightly, and it will likely regain top position during December. However, Australia is still adding new production: the Prelude floating LNG facility is expected to come online by the end of this year, and will add about 3.6 million tonnes per annum of output. In the medium term, Qatar has plans to boost its ranking, and will add another four liquefaction trains with 33 mtpa in capacity by 2023-2024. It hopes to earn an additional $40 billion in export revenues by the additional sales, which will provide more funding for Qatar's sovereign wealth fund.
According to the International Energy Agency, Australia is likely to slip to third place over the course of the next five years as the United States brings more production volume online. IEA forecasts that Qatar, the U.S. and Australia will supply nearly two thirds of the rapidly-growing global LNG market by 2023, and American suppliers are expected to capture the largest part of the market's growth, adding some 80 mtpa over the course of five years.
The growth of the global LNG market is being driven in part by expanding Chinese demand. China became the world's largest importer of natural gas in May, and it gets just over half of its gas import volume from LNG shipments. It imported about 38 mtpa of LNG last year, up from just 10 mtpa in 2010. Under Chinese President Xi Jinping, China has begun a large-scale push to shift from coal-fired power to gas, a measure that will significantly reduce smog-related emissions of particulate matter and SOx. Beijing hopes to power 15 percent of the Chinese economy by 2030 with natural gas, according to its National Development and Reform Commission.