FMC Approves East Coast Gateway Agreement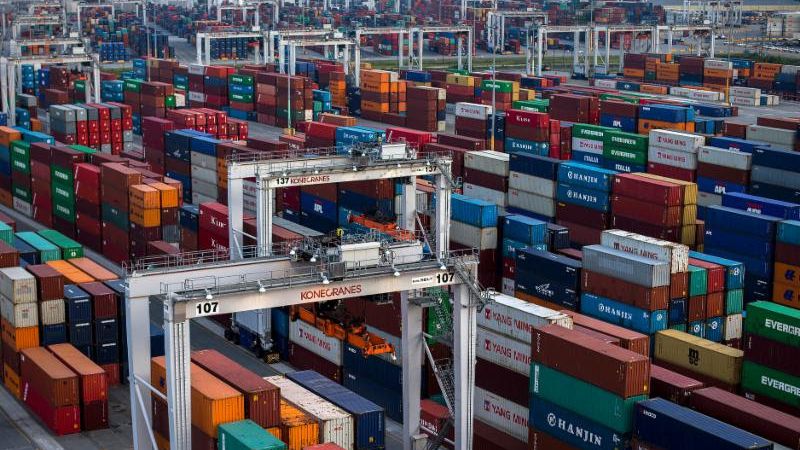 The Federal Maritime Commission has granted its final approval for the East Coast Gateway Terminal Agreement, a landmark cooperation mechanism for the port authorities of Georgia and Virginia.
The two authorities filed a petition with the FMC for the pact on February 24, and the commission took 45 days to perform a review. Under the terms of the agreement, the two authorities will now be able to share specific types of operational and commercial information. Like the Northwest Seaport Alliance (NWSA) of the Port of Seattle and Port of Tacoma, the East Coast Gateway arrangement will help the authorities to coordinate their efforts and attract business in a highly competitive market; however, unlike the NWSA, it does not involve merging the authorities' marine cargo operations.
"The agreement enables Georgia and Virginia to work together to find ways to become more efficient and effective," said Virginia Ports Authority CEO and executive director John Reinhart. "We are making significant investments at our respective ports to handle the larger vessels and cargo volumes coming to the East Coast. Now we will begin discussing about how to best leverage these assets, collectively and position Georgia and Virginia as the East Coast's primary cargo gateways."
According to the Georgia Ports Authority, the two agencies will be allowed to discuss:
- Cargo handling practices and terms, gate operations and access, turn-times, staffing and infrastructure;
- Joint or independent acquisition, utilization and best practices relating to operating systems and equipment including metrics relating to the repair and use chassis and containers;
- Joint or independent acquisition and use of marketing materials for ocean carriers, alliances, shippers, beneficial cargo owners (BCOs) and ocean transport intermediaries;
- and commercial opportunities regarding carriers.
In addition, the GPA and VPA can act as a single entity to meet and exchange "operational information and performance criteria with carriers, shippers and other marine terminal operators." Any agreement between the ports and their stakeholders that would be subject to the Shipping Act of 1984 must still be forwarded to FMC for a separate review.