Photos: Floods Hit Houston's Shipping Industry
Up-to-date satellite images and Coast Guard casualty reports suggest a rising toll of marine casualties and pollution events due to Hurricane Harvey. Based on data collected through Tuesday, the Coast Guard's National Response Center has already received a dozen reports of chemical and petroleum releases, including spills in the Houston Ship Channel. Substances released include crude oil, methyl acetate, methanol, transformer oil and gasoline. These spills are in addition to the many thousands of pounds of VOCs, sulfur dioxide and other noxious gasses that the region's refineries released during shutdown operations prior to the storm.
Response officials have called for the public to avoid entering the water if possible, and to thoroughly clean all belongings that get submerged. The health risk from chemical pollutants is in addition to more immediate concerns of infection: the flood has overrun sewage systems and septic plants.
(All photos courtesy NOAA ERMA, Aug. 31)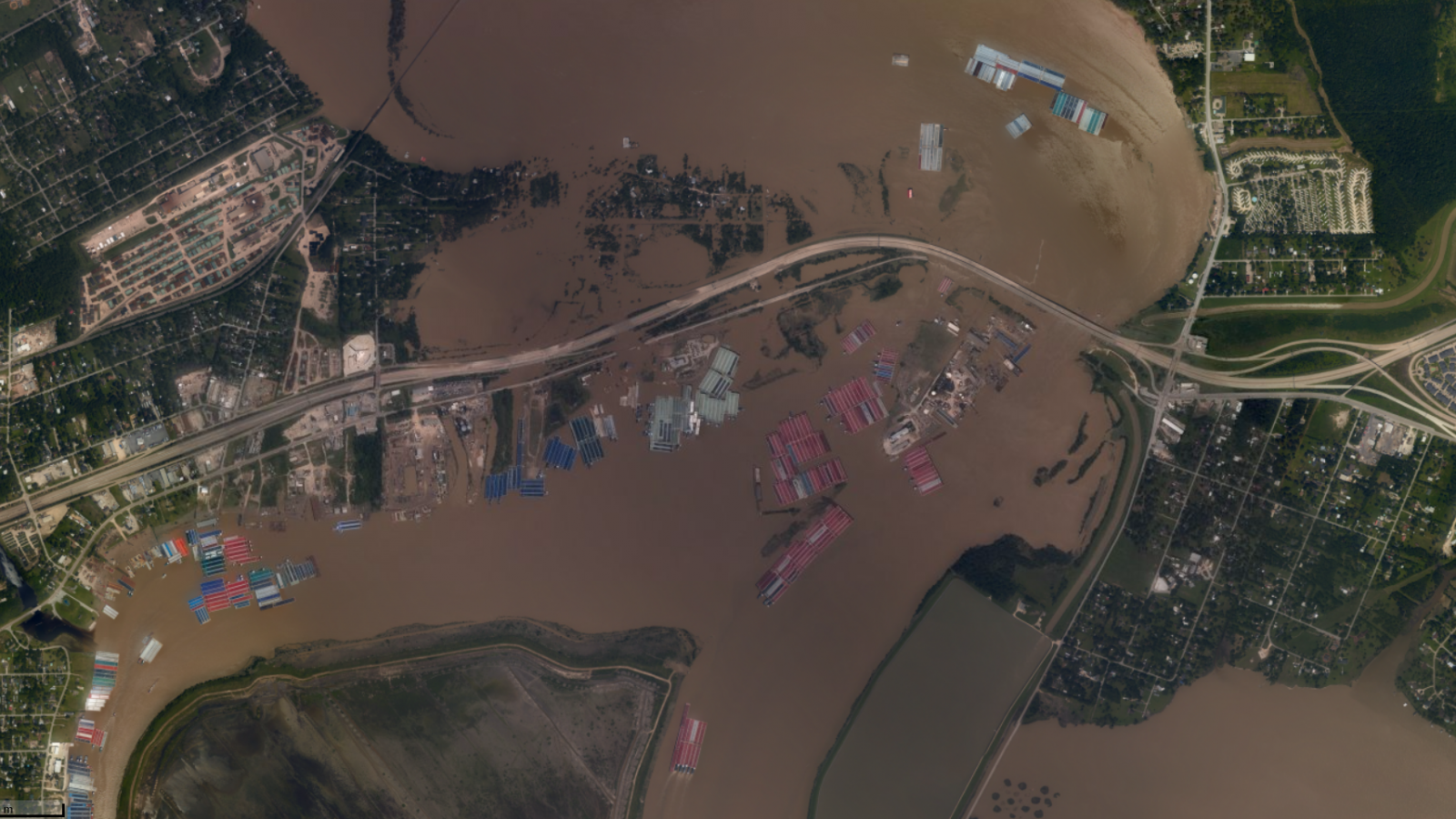 Flooded fleeting area at Burnet Bay, north of the Houston Ship Channel
Flooded tank farm containment, Baytown refinery (center). NOAA prediction models had forecast that this area of the facility would be inundated.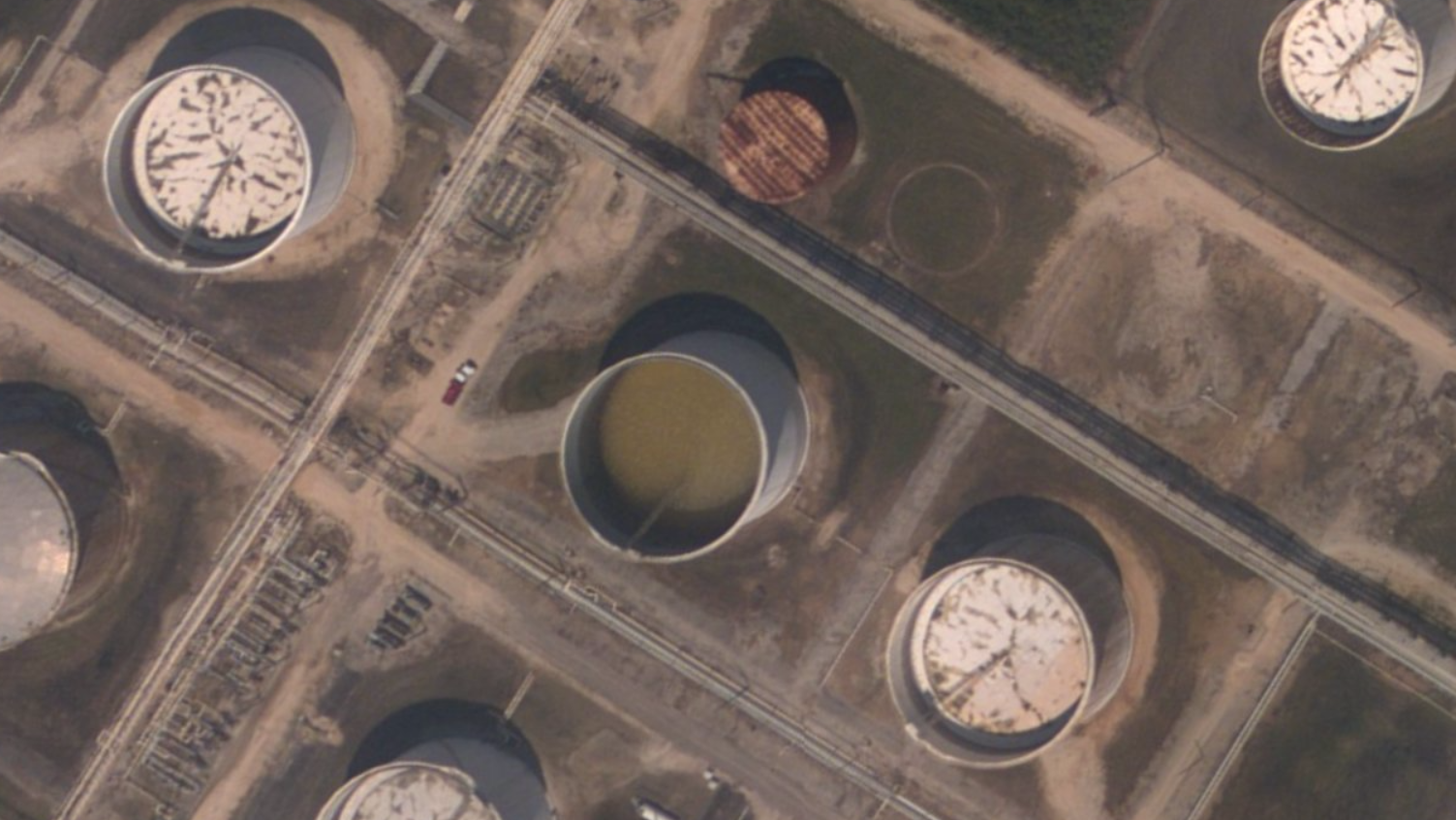 Flooded tank, Baytown refinery. ExxonMobil reported a collapsed tank roof at Baytown in a regulatory filing.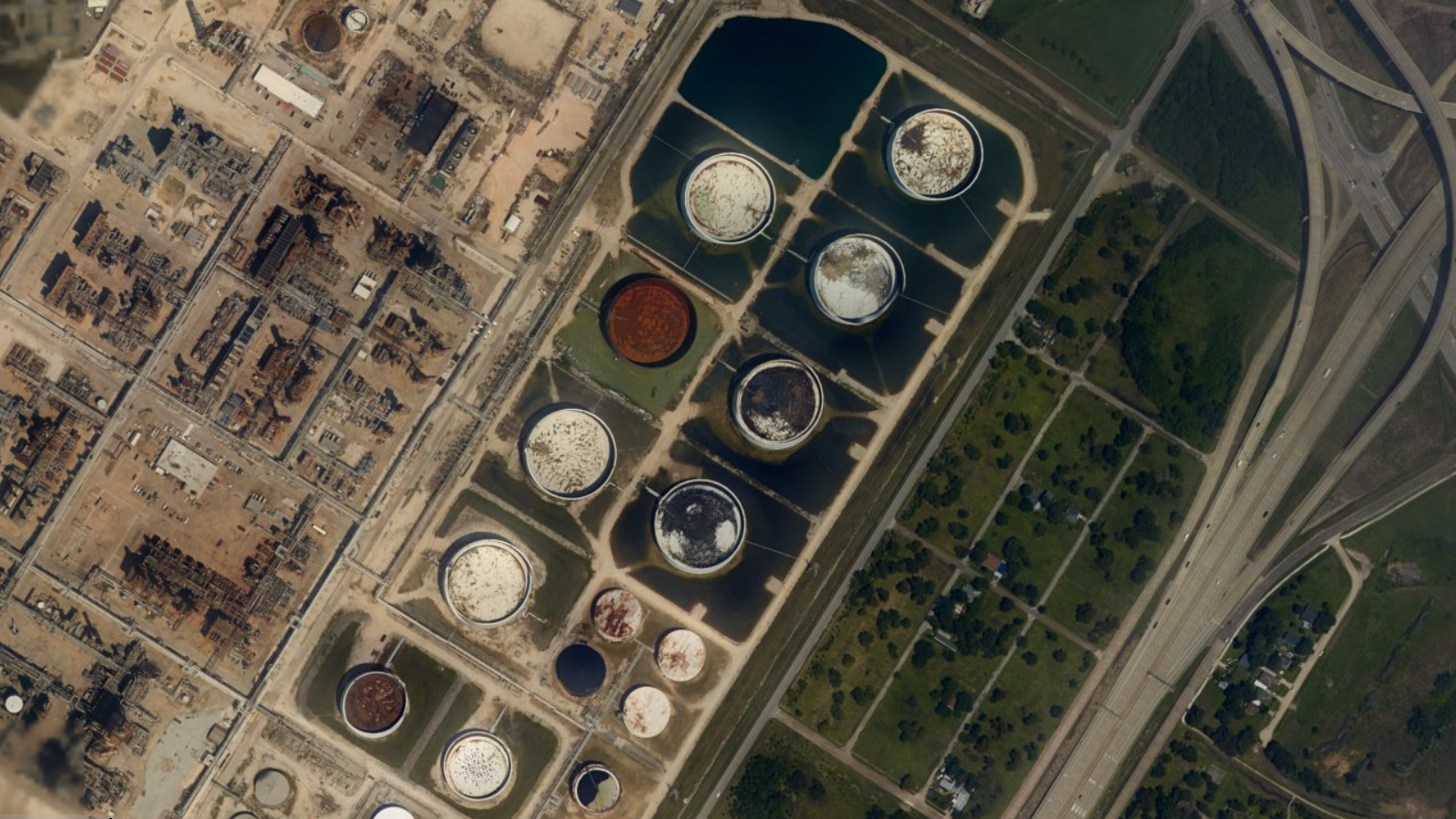 Flooded tank farm containment, Baytown refinery.
Flooding and electricity outages have forced refineries in Corpus Christi, Galveston, Houston and Port Arthur to slow production or shut down. Many are now coming back online as services are restored, but Platts estimates that the region's refining capacity is still down by about four million barrels per day.
The shutdowns have significant implications for supplies: gasoline prices are up sharply in many parts of Texas and Oklahoma, and motorists are topping up their tanks to prepare for shortages. Long lines and even fights have been reported at gas stations.
The ports of Corpus Christi, Freeport, Houston and Galveston are slowly reopening to merchant traffic, which will help refiners to return to full production. All area ports still have draft restrictions in place as the Coast Guard surveys the waterways for hazards. The Port of Houston's Barbours Cut and Bayport terminals resumed operations on Friday, but the Upper Houston Ship Channel remains closed.