First CO2 Transport Ship for CCS Demonstrations Launched in Japan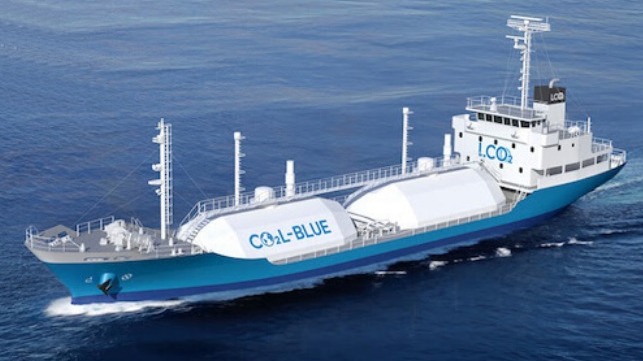 Mitsubishi Shipbuilding today launched the first dedicated CO2 carrier designed to be a demonstration ship for the development of carbon transport as part of the emerging CO2 capture, storage and reuse initiatives. The ship is being built as part of a broader government-sponsored project involving a range of Japanese companies for the operation and demonstration of the ship along with the R&D and commercialization of the technology for carbon transport.
The launch ceremony for the demonstration vessel was hosted at the Enoura Plant of MHI's Shimonoseki Shipyard & Machinery Works in Shimonoseki, Japan. The vessel is 236 feet long with a cargo tank capacity of 1,450 cubic meters. The ship is scheduled for delivery by late 2023 to begin testing and demonstration trips.
Mitsubishi began construction on the vessel in October 2022 using its experience in building LNG and LPG carriers. The shipyard is responsible for the design of the vessel including the cargo containment system as well as the gas handling technologies.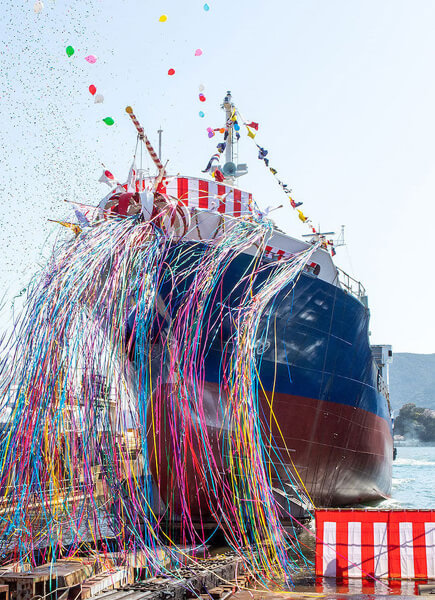 Once completed the ship will be owned by Sanyu Kisen and will be chartered to the Engineering Advancement Association of Japan (ENAA), one of the organizations involved in demonstration projects. They will install and operate the LCO2 marine tank system to conduct research and development on the systems. Kawasaki Kisen Kaisha ("K" LINE), Nippon Gas Line Co., and Ochanomizu University will also be working with ENAA to conduct R&D on the pressure control and stability of the LCO2 transported on the ship, and plan demonstration experiments to support the development of technologies for safe and low-cost CO2 transport. K Line previously conducted risk assessment studies for the vessel.
Japan's New Energy and Industrial Technology Development Organization (NEDO) is organizing and sponsoring the demonstration projects as part of several initiatives to support the commercialization of CO2 transport technologies. Japan also sponsored the CO?-Free Hydrogen Energy Supply-Chain Technology Research Association (HySTRA) project and last year demonstrated the world's first liquefied Hydrogen Carrier Suiso Frontier in a similar project to support the development of liquid hydrogen shipping.
The CO2 shipping demonstration project is proceeding as Dalian Shipbuilding Industry Co. (DSIC) located in China has also commenced construction on the first commercial CO2 carriers designed to support a capture and storage initiative. The ships, which will be 426 feet long, were ordered in late 2021 by Northern Lights a joint venture between Equinor, Shell, and TotalEnergies. Based in Norway, Northern Lights plans to start carbon transport and storage in mid-2024 with a capacity of up to 1.5 million tons of CO2 per year in the first phase of the operation. The first steel cut for the two vessels, each of which will have a capacity of 7,500 cbm of CO2, was completed in November 2022. These larger commercial CO2 carriers are due for delivery in 2024.