Exxon Strikes Oil Offshore Guyana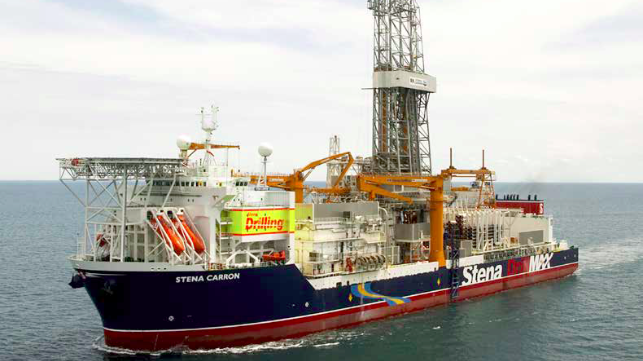 ExxonMobil announced Friday that its successful run of oilfield discoveries offshore Guyana continued in the last quarter with positive results at the Ranger-1 exploration well. Previous finds at the firm's Liza, Payara, Snoek, Liza Deep and Turbot wells are estimated to contain more than 3.2 billion barrels oil equivalent.
At Ranger-1, an Exxon subsidiary found 230 feet of oil-bearing carbonate in 9,000 feet of water and a total depth of 21,000 feet. "This latest success operating in Guyana's significant water depths illustrates our ultra deepwater and carbonate exploration capabilities," said Steve Greenlee, president of ExxonMobil Exploration Company.
Once Ranger-1 is completed, the Exxon-chartered drillship Stena Carron will move to a site nearer to the previous Payara find for futher exploration drilling.
Exxon's 10,000-square-mile Stabroek Block lies about 100 nm offshore Guyana. Exxon subsidiary Esso Exploration and Production Guyana is the operator and holds a 45 percent interest in the block, with a 30 percent stake for Hess and 25 percent for CNOOC. Exxon also holds the biggest stake in the adjacent Canje Block and Kaieteur Block.
Exxon intends to commercialize its Lisa find with subsea production equipment and a 120,000 bpd capacity FPSO. First oil is expected by 2020.
The exploration activity has sparked protests from revenue-starved Venezuela, where state-owned oil company PVDSA has been in decline for some time. Since the end of the colonial period, Venezuela has claimed a wide strip of Guyana west of the Essequibo River. The shoreline portion of this territory would imply a Venezuelan EEZ, which could include a portion of the Stabroek Block. Venezuela has called on Exxon to postpone drilling and production in the lease area until the 50-year border dispute is settled.