European Ports Welcome Tax Change for Shoreside Power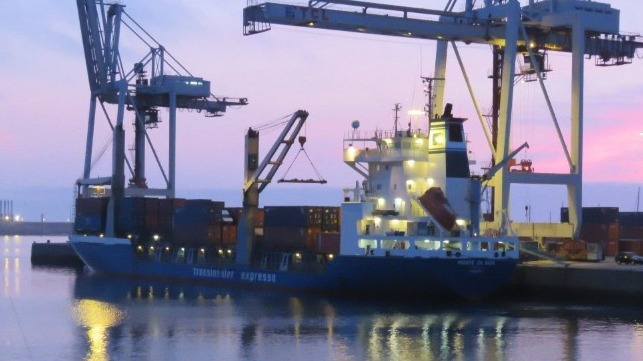 The Transport committee of the European Parliament has announced support for the the removal of tax barriers for the uptake of shoreside power (cold ironing) this week.
Currently, electricity produced from the combustion of marine fuel on board ships is tax-exempt. But, when ships at berth are plugging into the shoreside electricity system, they have to pay taxes applied to electricity. Sweden, Germany and Denmark have been provided with a permit under the Energy Taxation Directive to temporarily apply a reduced rate of taxation to shore-side electricity for ships.
The European Sea Ports' Organization (ESPO) welcomed the move saying that energy taxation on electricity has been a significant barrier for the uptake of shoreside electricity. The organization believes that a permanent and E.U. wide tax exemption would put it on an equal footing with electricity generated on board of ships produced from the combustion of tax-exempted marine fuel.
ESPO's Secretary General, Isabelle Ryckbost, says that ports in Europe are investing a lot in on shore-side electricity infrastructure. The uptake of shoreside power would contribute to further improving air quality and achieving the E.U. climate targets and reduce the noise of ships at berth.
Under the Alternative Fuels Infrastructure Directive, shoreside power is a priority for Trans-European Transport Network (TEN-T) Core Network ports and in other ports by the end 2025. TEN-T is a European Commission policy focusing on the development of a Europe-wide network of roads, railway lines, inland waterways, maritime shipping routes, ports, airports and rail-road terminals. The ultimate objective is to close gaps, remove bottlenecks and eliminate technical barriers that exist between the transport networks of E.U. Member States.