EU May Crack Down on Indian Oil Products Made From Russian Crude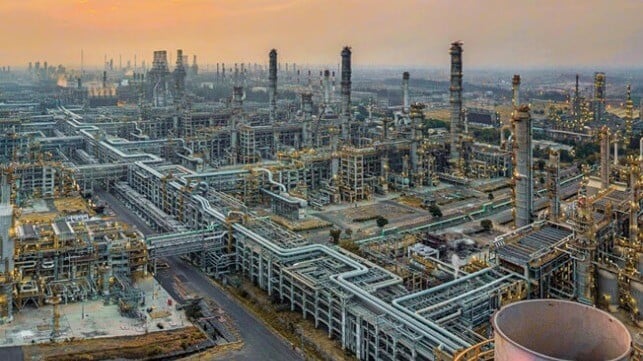 The EU may begin scrutinizing imports of Indian fuel because of the high volume of sanctioned Russian oil that goes into Indian refineries, the bloc's top foreign policy official said in an interview this week.
Since the invasion of Ukraine began, India has emerged as a top buyer of Russian crude, which is banned in Europe and the United States. Indian refiners have picked up these cargoes at a steep discount, replacing Saudi barrels with Russian Urals priced at $20-30 below Brent. Russia is now India's top supplier of crude oil, providing nearly one million barrels per day to Indian refiners. These oil cargoes often ship aboard "shadow fleet" tankers operating in a sanctions gray zone, many of which are Indian-owned.
At the downstream end, the products flowing out of India's refineries have to find a market, and many product cargoes are heading to where they will fetch the best price - Europe, where traders are looking for ways to replace the plentiful diesel that once flowed from Russia. This is a lucrative trade for Indian downstream players, who can buy sanctioned feedstock well below market price and sell their product at a premium. One of the leading Indian players in this trade, Gujarati refiner Nayara, is itself 49 percent Russian-owned.
To date, this two-step trade has been legal by design: oil products refined in third countries are exempt from U.S. and EU sanctions on Russia, absolving foreign refiners of any risk from accidental or intentional mixing of Russian and non-Russian petroleum.
However, EU foreign policy chief Josep Borrell told the FT this week that the free pass for third-country refining may have a limit.
"That India buys Russian oil, it's normal," Borrell told the FT. "But if they use that in order to be a center where Russian oil is being refined and by-products are being sold to us . . . we have to act."
He described the practice of refining Russian oil and exporting the products to Europe - where the source oil is banned - as a "circumvention of sanctions."
"Member states have to take measures" against this practice, he told the FT.
In response, Indian External Affairs Minister S Jaishankar noted that this trade has been legal to date. "My understanding of the [EU] Council regulations is that Russian crude, if substantially transformed in a third country, is not treated as Russian anymore," he told Indian media.