Eni Moves Toward FID for Controversial High-CO2 Offshore Gas Field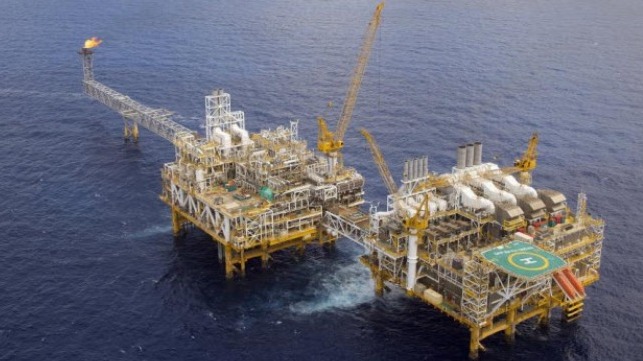 Italian supermajor Eni is said to be approaching a final investment decision on a controversial offshore gas project, the Verus (Evans Shoal) reservoir. If developed, Evans Shoal could
Evans Shoal is located on the edge of Australia's continental shelf, about 135 nautical miles to the northwest of Darwin in the Timor Sea. It was discovered by then-operator BHP Petroleum in 1988, but the company determined that it was non-commercial and gave up its license. The recoverable reserves are in the range of 6.6 trillion cubic feet (tcf), after separating out the reservoir's plentiful CO2. About 27 percent of the gas in the formation is carbon dioxide, according to Australian watchdog Institute for Energy Economics and Financial Analysis (IEEFA). This would add to the carbon intensity (and cost) of the project.
The lease has traded hands many times over the intervening 35 years, but none of the operators found a viable way to commercialize it. Eni purchased the rights to Evans Shoal from Shell in 2017 and renamed the prospect "Verus."
Eni's proposal for developing the field hinges on separating this natural CO2 out of the gas stream and storing the carbon in a subsea reservoir. Australia's newly-implemented "safeguard mechanism" climate legislation requires offshore projects to cut their emissions intensity by five percent each year from now until 2030. Critically for Verus, it also requires new gas projects to offset or control all releases of reservoir-derived CO2, beginning at the start of production.
To comply with this requirement, the unprocessed gas mixture from Verus would be piped ashore to the Darwin LNG plant, where the CO2 would be separated out and the methane would be liquefied for export. Instead of releasing the CO2 to the atmosphere, Eni would pipe it back out to the edge of the continental shelf, to Santos' depleted Bayu-Undan field. Here it would be reinjected underground for permanent storage.
The CO2 storage plan would piggyback on a plan by oil company Santos to store carbon at Bayu-Undan, utilizing the field's existing gas pipeline. Santos has signed four MOUs with potential CO2-supplying customers, and it says that it will provide "safe and permanent CO2 storage in depleted gas reservoirs" for ten million tonnes of carbon dioxide per year.
5.5 million tonnes of the annual storage total will be taken up by Santos' own Barossa natural gas project. IEEFA analyst Kevin Morrison told ABC that the carbon output of the Verus and Barossa fields combined will be "way beyond" the storage capacity of the Bayu-Undan project, and that about three million tonnes would have to find somewhere else to go - likely into the atmosphere.
"Developing the Evans Shoal/Verus project is inconsistent with Eni reaching net-zero greenhouse emissions (GHG) by 2050," cautioned IEEFA. "Given its plans to develop Verus/Evans Shoal, Eni's sustainability credentials and net zero commitments should come under greater scrutiny."