Engine Failed After Overhaul Error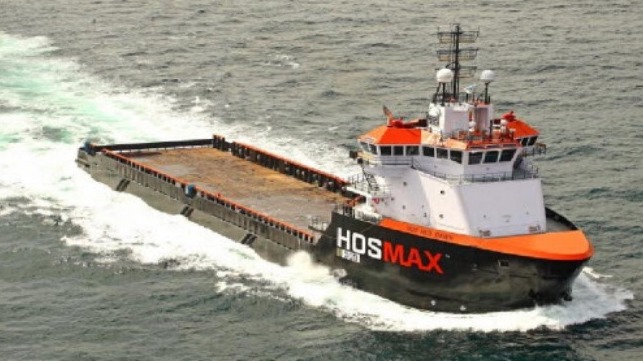 The U.S. National Transport Safety Board has released its report into the engine failure of the offshore supply vessel Red Dawn citing an error made during the engine's recent overhaul.
On December 13, 2017, the Red Dawn was transiting through the North Pacific Ocean en route to resupply the radar station Sea-Based X-Band Radar (SBX-1). When the vessel was about 375 miles south-southwest of Amchitka Island, Alaska, its no. 2 main diesel engine suffered a mechanical failure that led to the ejection of components from the cylinder block, consequently destroying the engine.
The National Transportation Safety Board determines that the probable cause of the mechanical failure was a connecting rod assembly on the no. 2 diesel engine that came loose and separated from the crankshaft due to improper tightening (torqueing) of the connecting rod bolts during the previous engine overhaul.
Records showed that Caterpillar technicians conducted top-end overhauls on all four engines during a prior shipyard period in Portland, Oregon, about three weeks before the accident. It was the first top-end overhaul conducted on the engines, completed in accordance with the manufacturer's maintenance warranty contract. Engine no. 2 had about 17,415 running hours at the time of the overhaul and since then had accumulated another 220 hours before the incident occurred. After the overhaul, the vessel crew did not conduct any maintenance on the engines, nor were they required to do so.
No pollution or injuries to the 12 crewmembers and 33 passengers on board were reported. The estimated damage to the Red Dawn totaled $957,000.
The report is available here.