EIA: America's Energy Exports to China are Growing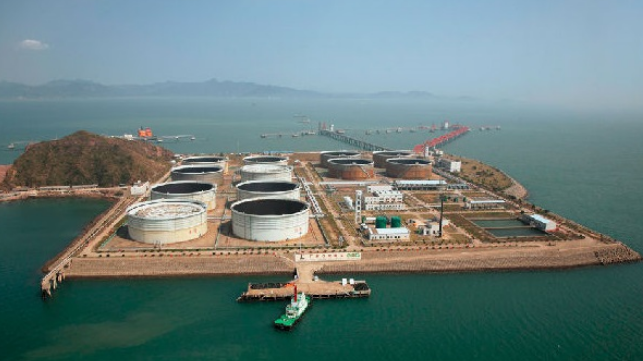 The growing trade dispute between the U.S. and China has shone new light on the interdependence of the two nations' economies, including their evolving commerce in energy commodities. In 2017, China was the largest overseas buyer of American crude, behind only Canada as the largest foreign buyer overall; it was the third-largest buyer of American propane; and it was the third-largest buyer of American LNG.
According to the U.S. Energy Information Administration, China's imports of U.S. crude oil have continued to increase this year, and have averaged about 330,000 bpd over the four months ending in April. Reflecting broader trends in American crude exports, almost all of the volume headed for China departs from the U.S Gulf Coast region.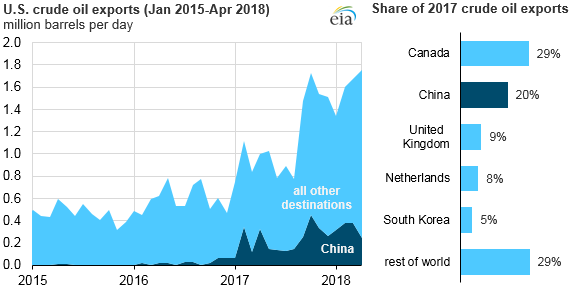 China was the third-largest destination for U.S. propane exports in 2017, behind only Japan and Mexico. Overall, about half of U.S. propane exports went to Asia in 2017, displacing supplies from Middle Eastern countries and some regional production of propane. In addition to heating and cooking, propane is used in many Asian countries as a feedstock for producing ethylene and propylene, two basic petrochemical products.
The Chinese market also accounts for about 15 percent of American LNG exports, making China the third-biggest destination for these cargoes. Notably, Beijing's most recent list of proposed tariffs on American goods does not include a tax on U.S. LNG, though it does propose to tax American oil. The exclusion reflects LNG's growing importance as China attempts to shift from coal to natural gas. The policy change is intended to address the chronic air pollution in China's major cities.
"LNG seems to be clearly excluded from the list of goods that will face tariffs," said analyst Nicholas Browne, head of Asia-Pacific gas and LNG for Wood Mac in a recent research note. "LNG is clearly seen as an essential good by the Chinese government. Given this, in the event of an escalation, LNG is likely to remain outside the bounds of any additional tariffs."