Drewry: Carriers Failed to Act on Capacity Losing Market Control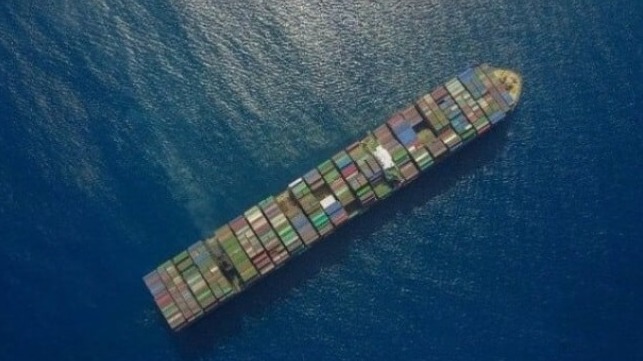 The container lines failed to respond quickly enough to changes in the markets as volumes plummeted in the second half of 2022 instead falling back on their old ways says Drewry in its latest Container Forecast report. The financial and consulting firm writes that carriers were too focused on preserving volumes, not reducing capacity, triggering what they see as a "doomsday clock" now counting down the time before carriers incur financial losses.
"When the market first started showing signs of weakness earlier this year, the deep-seated instinct to preserve volumes and lower prices to secure short-term bookings, rather than control capacity, kicked in," writes Drewry's analysts in the report. Failing the produce the "managed decline" that had been expected, the financial firm is revising its outlook for the carriers with "vastly downgraded freight rates and carrier profitability forecasts."
Over what was an extraordinary two-year period where volumes and rates surged, Drewry writes that an expectation emerged that structural changes had been realized in the container market. They point to the consolidation in the industry and the emergency of more efficient carrier alliances which were expected to help guide the market. Drewry, like many analysts, was fairly confident that lines would take the necessary steps to reduce capacity before the market got too far out of balance.
"We gave the carriers too much credit by thinking they would proactively manage capacity," writes Drewry. They expected that the new alliances and lessons learned would change the carriers' approach to declines in the market but in the end, they conclude "Old habits die hard."
Focusing too much on capturing the remaining volumes in the spot market, Drewry says carriers ended up causing the weekly fall in spot rates by trying to compete on price for the business. After the record highs in spot rates, Drewry calculates they are now closing in on the five-year 2015-2019 averages.
They noted that carriers have finally begun service suspension and reverted to their old practices of blanking individual sailings in an effort to cut capacity, but it is not working. Drewry reports the idle fleet percentage is only marginally higher than it was three months ago. Further, there has only been a trickle of old ships heading for scrap as carriers continue to try and hang on expecting a rush of bookings leading up to the Chinese New Year holiday. Some carriers such as Ocean Network Express (ONE) have reported that they will cut capacity by up to 50 percent on some routes later this month coinciding with the holiday and then only rebuild capacity as demand warrants.
While the margins began to narrow on most routes, Drewry writes that with profitability having remained on many routes carriers did not act fast enough to stop the inevitable declines. Profitability has continued to decline leading to Drewry's projection that a doomsday clock is now counting down to the expected losses.
"Given that loaded volumes are failing at an alarming rate and that rates are nearing breakeven levels, we think carriers will finally get busier with some capacity cuts during 2023." Potentially offsetting the cuts however is the looming introduction of large quantities of new capacity as the record shipbuilding contracts of 2021 and 2022 begin to see ships delivered. Drewry figures that approximately 6.7 million TEU was contracted, which represents approximately a quarter of the current global capacity when compared to Alphaliner's calculation that the global industry capacity is around 26 million TEU.
They conclude with the belief that carriers have lost control of capacity. Having reverted to price competition they predict carriers will suffer losses before they can rebalance the market. Drewry still believes a major adjustment in capacity is coming, but it will be taken to stop the losses instead of engineering a soft landing for the market.