Details Released for First-Ever U.S. Gulf of Mexico Wind Lease Auction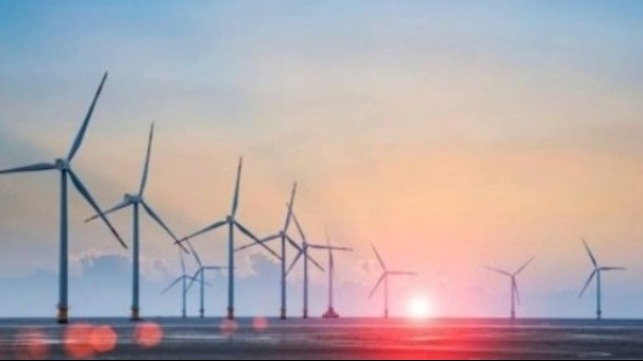 The U.S. Interior Department is continuing to push forward on its timeline to expand the offshore wind industry into more regions of the country while also building out to meet the goal of 30 GW of offshore wind energy capacity by 2030. While efforts are emerging in the U.S. House of Representatives to slow or pause wind farm development and environmentalists are attempting to link wind farms to a spate of recent whale deaths, the Bureau of Ocean Energy Management is proceeding on a timeline released nearly two years ago by announcing details for the proposed first-ever offshore wind sale in the Gulf of Mexico.
BOEM announced today that it will publish the proposal for the first three sales offshore near Louisiana and Texas. The agency said it comes after years of engagements with ocean users, other government agencies, and stakeholders. The release of the sale notice provides another chance for comments during a 60-day public comment period before the details of the sale are finalized and a date is set for the first auction.
The Proposed Sale Notice will include a 102,480-acre area offshore Lake Charles, Louisiana, and two areas offshore Galveston, Texas, one comprising 102,480 acres and the other comprising 96,786 acres. BOEM is seeking public comments on which, if any, of the two lease areas offshore Galveston should be offered in the sale. If all three areas proceed as currently outlined, BOEM estimates that there is a potential to power almost 1.3 million homes
The areas being proposed represent only a small portion of the region that has been explored by BOEM and may be further restricted both by the fishing community which has asked for vessel transit corridors as well Department of Defense requirements in the region. According to the sale notice, the proposed Lease Area of Lake Charles comprises approximately 54 percent of the Louisiana Coast Region, while the Galveston I and Galveston II Lease Areas together comprise approximately 36 percent of the Texas Coast Region. Eight companies have already expressed interest in the auction, including Avangrid Renewables, Shell New Energies, and TotalEnergies. Other entities wishing to participate in this proposed auction must submit the required qualification materials to BOEM by the end of the current 60-day comment period.
"America's clean energy transition is happening right here and now. At the Department, we are taking action to jumpstart our offshore wind industry and harness American innovation to deliver reliable, affordable power to homes and businesses," said Secretary Deb Haaland. "There is no time to waste in making bold investments to address the climate crisis, and building a strong domestic offshore wind industry is key to meeting that challenge head-on."
BOEM is also using the comment period to explore new stipulations in the auction to ensure the creation of jobs and engage ocean users. For example, they are proposing credits to bidders that commit to supporting workforce training and establishing fisheries compensatory mitigation funds.
The department highlights that under the Biden administration, it has held three offshore wind lease auctions and initiated an environmental review for 10 offshore wind projects. The timeline released in 2021 for the development of the offshore industry calls for lease auctions in the Central Atlantic region, off Delaware to the Carolinas for later this year, and the first Oregon auction also in 2023. They expect to hold an auction for sites in the Gulf of Maine in 2024.
Last week, a New Jersey Congressman, Jeffrey Van Drew, said he would hold a local hearing in South Jersey on March 16 to discuss the projects. He also announced that he will be introducing legislation that places a moratorium on all existing projects and legislation that will prohibit all future projects.
"The unknown impacts of these offshore wind projects raises serious concerns, especially after 18 whales have washed ashore near where surveying is taking place along the East Coast, six of which have been in New Jersey," said Congressman Van Drew. "As Vice Chairman of the Transportation and Infrastructure Committee, I am holding these hearings in order to discover what exactly these impacts will be and to determine what additional pieces of legislation will be adequate to address the issue."
Multiple research efforts have failed to find a link between the beachings while environmentalists have called for more research. The reports said that many of the deaths can be directly linked to contact with vessels with a broad range of organizations calling for more efforts to slow ships and make other adjustments to reduce the number of vessel strikes.