Cruise Traffic Rebounds at Port of Mombasa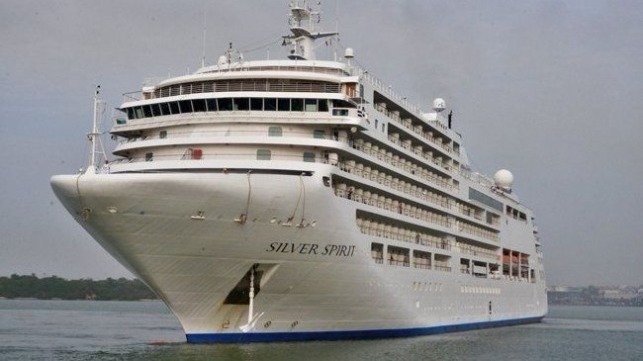 Cruise traffic is on the rise again at the port of Mombasa, Kenya. Four boutique ships have arrived since October, including the Silver Spirit, the Fulk Al Salamah, and the Nautica, which returned for a second visit on Thursday. One additional vessel canceled a call on November 3 due to the political unrest surrounding Kenya's presidential election, according to Kenya Ports Authority spokesman Haji Masemo.
All together, nearly 2,800 tourists have arrived at Kenya's cruise port over the past four months - a small number compared with airport arrivals, but an important contribution nonetheless. Piracy in the Gulf of Aden and the Indian Ocean slowed cruise tourism in the region for many years, and a brief resurgence of Somali pirate activity in early 2017 had a negative impact. However, with the recent return of boutique cruise ships, Mombasa may begin to benefit from its recent investments in the cruise industry.
In late 2016, construction began on a new $3.4 million terminal at Mombasa, financed under a public-private partnership between the government of Kenya and Trade Mark East Africa. At the time construction began, the seaport said that it hoped to boost cruise tourism arrivals by 140,000 more visitors annually - an order of magnitude over historic levels. "We are very keen on improving our port in this area to attract more passenger vessels and fully exploit the great potential that exists in our Blue Economy," said managing director Catherine Mturi in announcing the project.
The new terminal was expected to be completed in July, but as of late November it was not yet finished. Top tourism official Najib Balala warned that the delay risked Mombasa's chance at inclusion in cruise lines' itineraries for future years. "If we don't commit and we lack a tangible programme, cruise ship operators will not put us on their schedule," he told The Star. Mturi said that external work on the terminal is already complete, and that the entirety of the facility will be ready by the middle of 2018.