Cruise Ship Fire Leaves Passengers Stranded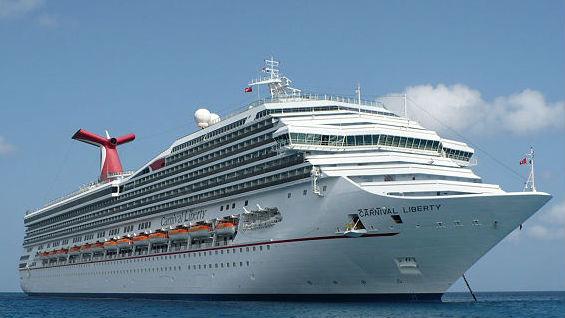 More than 3,300 passengers aboard the Carnival Liberty are stranded in St. Thomas after an engine fire on Monday. No injuries were reported, and the U.S. Coast Guard is investigating the cause.
The blaze was contained in the engine room and extinguished by the ship's automated fire suppression system. The Liberty set sail from San Juan, Puerto Rico on Sunday, September 6 with nearly 4,500 passengers and crew on board.
The ship's passengers have been transferred to local hotels and were offered $150 credit. The fire occurred on the second day of a week-long Caribbean cruise. It is still unknown if the passengers will be allowed to return to the vessel and when they will resume their scheduled seven-day trip.
Carnival said a team of experts, including U.S. Coast Guard representatives, had boarded to assess damage and that the ship would set sail for San Juan once it received clearance from authorities.
Guests can opt to leave the cruise or travel back to San Juan and explore the city till Sunday, the company said. If the ship is not cleared to leave St. Thomas by Tuesday evening, Carnival said it would fly all guests home.
The aborted cruise and related expenses might have a "small" financial impact, if any, on Carnival, company spokesman Roger Frizzell said.
Engine room fires have disrupted other cruises in recent years. In 2013, the Carnival Triumph was rendered out of service, leaving about 4,000 people adrift in the Gulf of Mexico without power or adequate sanitation.
Later that year, a fire on board a Royal Caribbean Cruises Ltd ship forced it to dock at Freeport in the Bahamas.
In 2010, an engine fire crippled the Carnival Splendor's propulsion system and knocked out most of its power off the Pacific coast of Mexico.
This is the second cruise ship fire in the Caribbean in three months. On July 22, a fire injured a crewmember on the Royal Caribbean Freedom of the Seas as it sailed to Jamaica.