Crowley and SEACOR's Seabulk Launch New JV Jones Act Tanker Company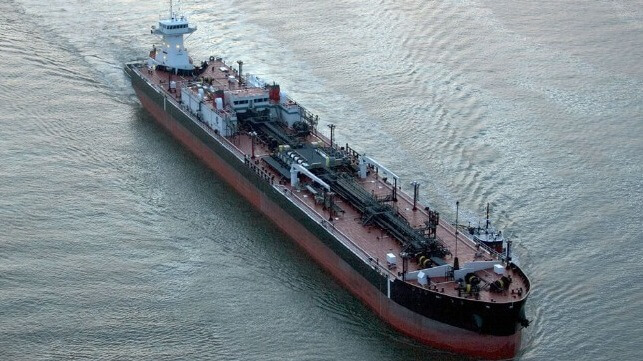 Crowley and SEACOR Holdings, through its subsidiary Seabulk Tankers, have agreed to integrate their liquid energy and chemical transportation vessels, operations, and related services into a new, independent U.S. Jones Act service provider, Fairwater Holdings. The new company looks to combine the strengths of two leaders in the sector to meet the challenges and opportunities in the U.S. domestic market.
Under the terms of the agreement, the two companies will form a new joint venture providing transportation solutions across the petroleum and chemical trades, as well as related third-party ship management services. It will include 20 ocean-going, articulated tug-barges and 11 tankers, many under long-term charter. The joint venture will also provide crewing and technical management for an additional 21 third-party owned vessels.
Daniel Thorogood, CEO of Seabulk, will assume the CEO role at Fairwater at closing. The joint venture will be based in Fort Lauderdale with offices in Fairfield, Connecticut, Houston, Jacksonville, and Seattle. He has been heading up Seabulk and responsible for SEACOR's short-sea shipping, and logistics investments since 2009. Before that, he held positions in SEACOR's international offshore marine services division on operational and commercial assignments before moving to SEACOR's corporate group in a business development capacity.
"Fairwater marks an important milestone in meeting the evolving needs for safe, efficient, and sustainable U.S. domestic maritime transportation solutions," said Thorogood.
Seabulk Tankers' current fleet includes eight medium-range tankers and five articulated tug barges in the U.S. coastwise trade of crude oil, petroleum, and chemical products. The company also provides premium ship management services to third-party owners of U.S. and foreign flag vessels.
"Through this new joint venture, Fairwater will create more value for customers," said Tom Crowley, chairman and CEO of Crowley, pointing out that the transaction also aligns with the company's growth strategy. "Seabulk is an ideal and complementary partner with proven expertise in providing safe, sustainable, and reliable maritime results and in driving innovation."
Crowley reports it is the largest employer for U.S. mariners and operates and manages the largest American-flag petroleum and chemical tank vessel fleet with a combined capacity of more than 12 million barrels. Crowley has been an innovator in the sector with its U.S.-flag articulated tug-barge (ATB) fleet, which includes the 550 and 650 class. These vessels were designed to operate and perform at service speeds of up to 12 knots, a performance not seen in ATBs prior to Crowley. Additionally, its ATBs consist of hydrodynamically efficient tank barges coupled with high-horsepower tugs, allowing for improved maneuverability and seakeeping.
Announcing the joint venture they reported the new company will offer a unified, seamless transition for customers and partners to continue the reliable, uninterrupted support for their energy supply chain and related activities. In the coming months, both companies will complete activities to support the integration of the assets and services into the new entity.
The joint venture transaction is expected to close in the first quarter of 2024. It will begin operations following the satisfaction of customary closing conditions and regulatory approval.