Container Ship Sets Panama Canal Transit Record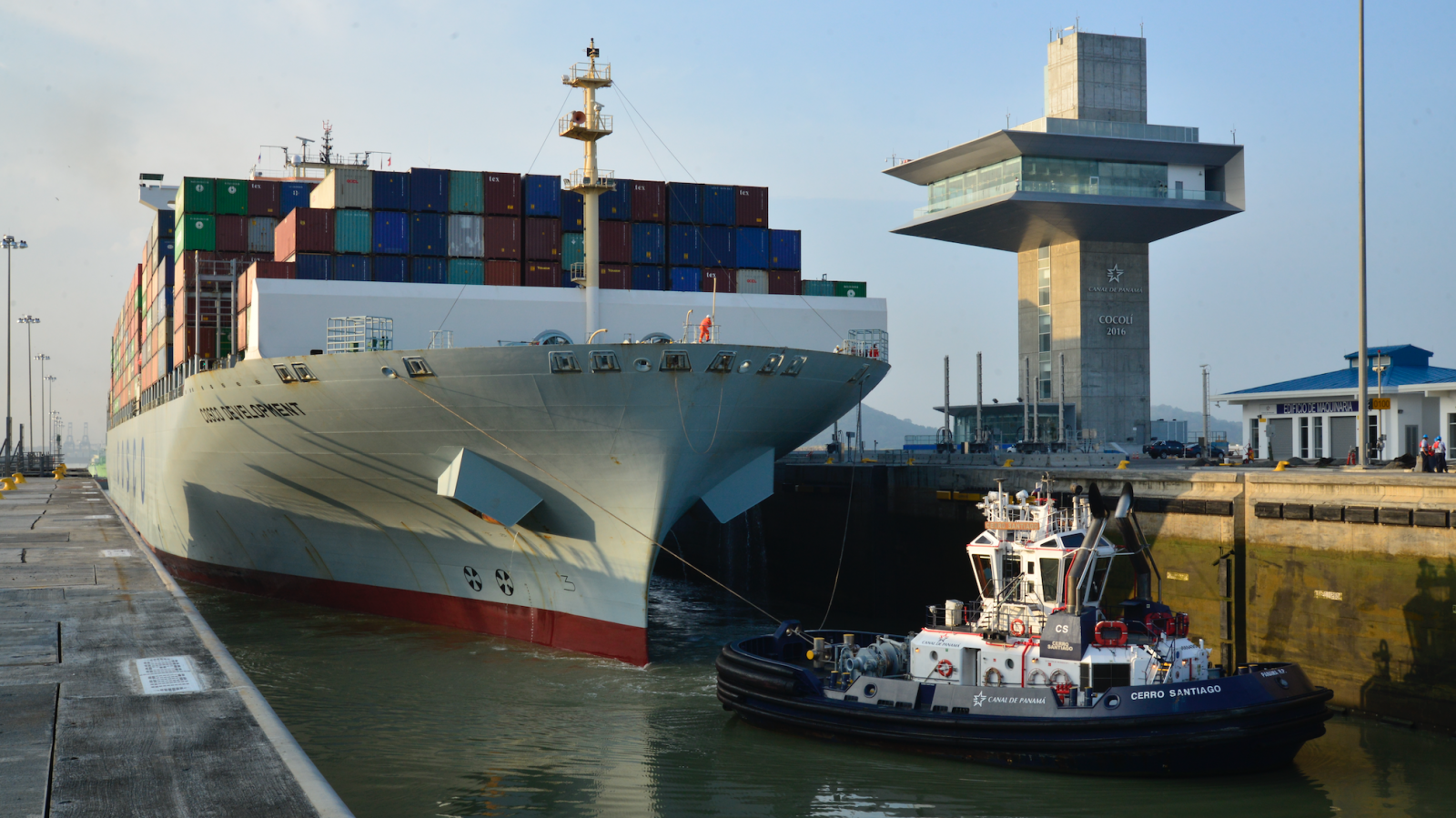 The container ship COSCO Development has set a record as the largest vessel to date to enter the expanded Panama Canal.
The 13,092 TEU Neopanamax vessel is the largest in both dimension and capacity to transit the Expanded Canal since it was inaugurated in June 2016. She began her voyage in Asia and will soon become the largest ship to arrive on the U.S. East Coast when she calls at several ports there next week.

COSCO Development measures 366 meters in length and 48.2 meters in beam. To put that into perspective, she length is equivalent to the length of one Eiffel Tower or eight Statues of Liberty.

The vessel is deployed on the new OCEAN Alliance's weekly South Atlantic Express (SAX) service, connecting Asia-US East Coast ports via the Panama Canal. The SAX service includes 11 vessels ranging in size from 11,000 to 13,000 TEUs. The alliance includes China COSCO Shipping, Orient Overseas Container Lines (OOCL), CMA CGM and Evergreen, which are among the Panama Canal's top customers by volume.
Ports along the U.S. East Coast have also set tonnage records this year. The Ports of Savannah, Charleston and Virginia, which the COSCO Development will call on next week, have seen strong performance in particular, due in part to the investments they have made to accommodate larger vessels passing through the Expansion.

To date, the Expanded Canal has transited more than 1,200 Neopanamax vessels, an average of 5.9 vessels per day, when a daily estimate of two and three transits was initially forecasted for the first year of operation. In addition, a total of 15 new liner services have shifted to take advantage of the new route.

Container ships represent approximately 43 percent of traffic through the new locks, followed by LPG carriers and LNG carriers, which represent approximately 29.1 and 8.3 percent, respectively. Other segments such as bulk carriers, tankers and car carriers have also transited the new locks.