Congress Passes Key Harbors and Waterways Bill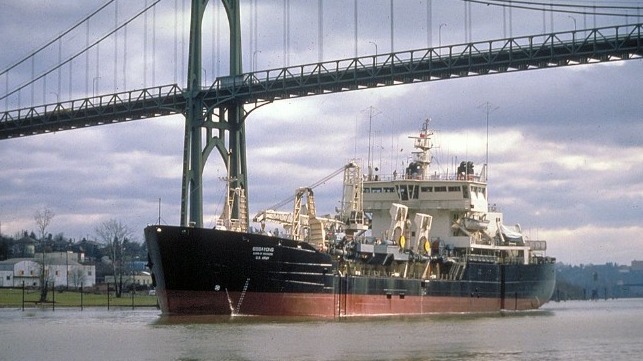 This year's edition of the Water Resources Development Act (WRDA) has passed the U.S. House and Senate as part of a larger package, and now awaits the president's signature. The final version of the America's Water Infrastructure Act (AWIA) of 2018 authorizes investments in the nation's ports, waterways, dams, and public drinking water systems. It passed the Senate by 99-1, with Senator Mike Lee of Utah providing the lone dissenting vote.
"We commend the Senate for helping ensure that crucial water resources legislation is addressed and passed by Congress on an every-two-year basis," said American Association of Port Authorities (AAPA) president and CEO Kurt Nagle. "Today's AWIA passage continues the trend of streamlining maritime infrastructure improvements by expediting evaluations, enabling timely decisions and providing greater funding flexibilities, as well as authorizing new projects."
According to the AAPA, AWIA authorizes the construction of three navigation projects at the ports of Seattle, Galveston and San Juan, Puerto Rico. It also approves modifications to previously-authorized projects in Savannah, Norfolk, and Sault St. Marie/Soo Locks. It also expedites planning for projects at the Port of Tacoma, the Port of New York and New Jersey, the port of Nome, Alaska, and ports in Houma, Baptiste Collette and Bayou LaFourche, Louisiana.
The bill also directs the Corps of Engineers to assist sponsor-led navigation channel improvement studies for Port Canaveral, Florida, Wilmington, North Carolina, Savannah, Georgia, and Port Fourchon, Houma, Baptiste Collette and Bayou LaFourche, Louisiana.
AWIA also contains a raft of licensing policy modifications for dams, which will shorten the approval timeline for dam projects and "provide regulatory incentives for investments at existing hydropower facilities," according to the American Hydropower Association. It also provides additional resources for drinking water projects - motivated in part by Flint, Michigan's lead contamination problem - and doubles the size of a state loan assistance program for water utilities.