Video: Coast Guard Rescues California Mudslide Victims
On Tuesday, U.S. Coast Guard aircrews out of Los Angeles and San Diego mobilized to rescue victims of the gigantic mudslides in Santa Barbara County.
California's largest recorded wildfire has stripped away vegetation in the area west of Los Angeles over the past month, and torrential rains early on Tuesday triggered sudden, massive slides in Santa Barbara, Montecito, Summerland and Carpinteria. Hundreds of individuals are still awaiting rescue, an unknown number are missing and 15 victims have been confirmed dead.
Early Tuesday morning, Coast Guard Sector Los Angeles watchstanders dispatched two helicopter crews from a forward operating base and a crew from Coast Guard Sector San Diego to assist local first responders with rescue efforts. At about 0615, an MH-65 Dolphin helicopter crew rescued two burn victims from a reported home explosion and transported them to Santa Barbara Cottage Hospital.
At about 1000 hours, an MH-65 Dolphin helicopter crew conducted a rooftop rescue, saving two people and a dog in Carpinteria. At about 1145, the crew of a Coast Guard helicopter evacuated two adults with reported broken limbs to emergency medical services at Santa Barbara Airport.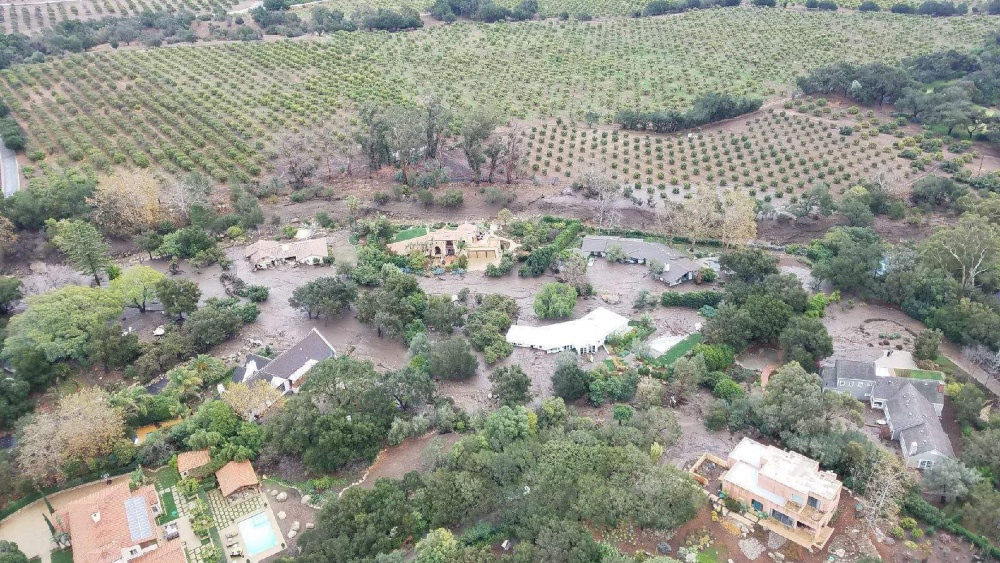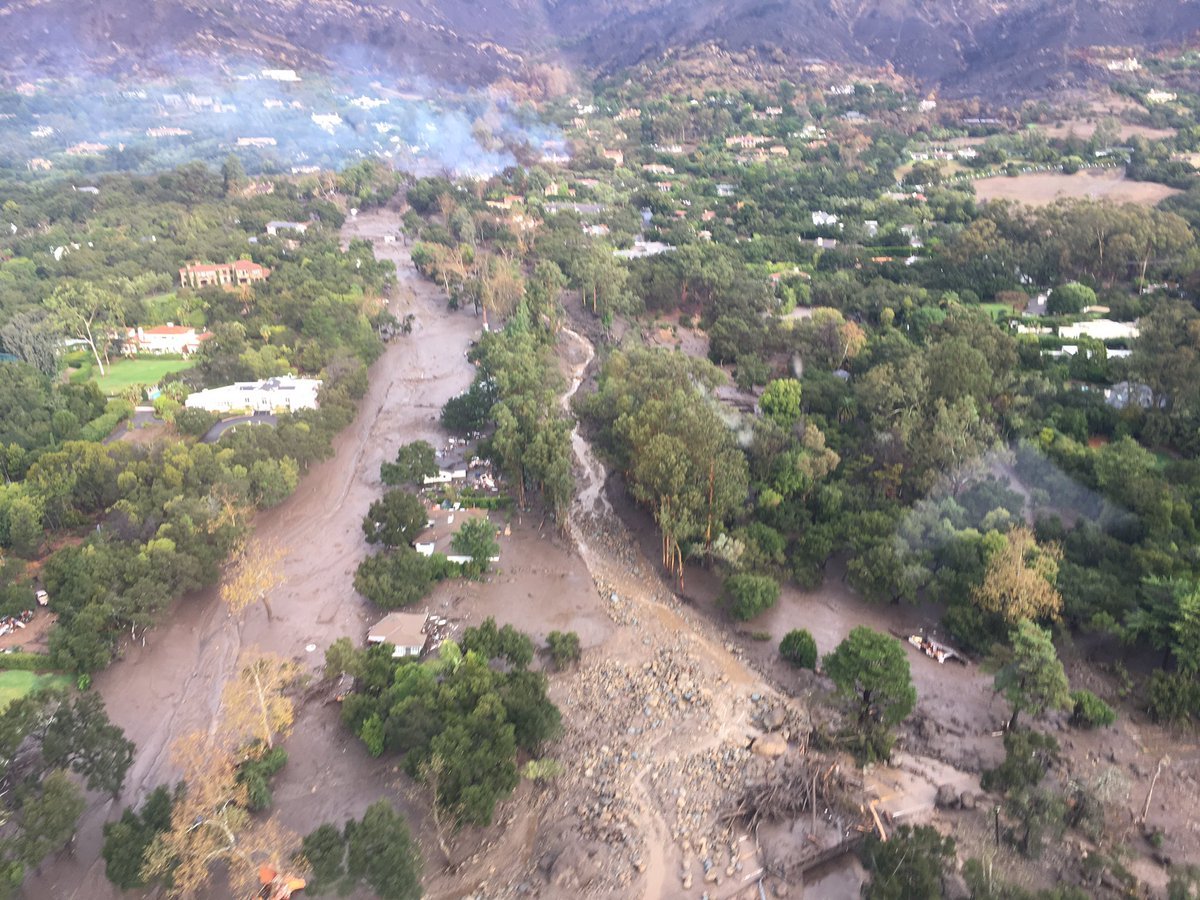 Traffic on Highway 101 after sections near Santa Barbara were closed Tuesday morning (Ventura County)
At about 1130, a helicopter out of Coast Guard Sector San Diego was notified of a family needing assistance in Carpenteria. The crew arrived on scene and lowered its two rescue swimmers. In all, five family members were rescued, including the mother, father, their newborn child, seven-year-old son, three-year-old daughter and two dogs. The family was transported to a staging area with Santa Barbara County emergency crews.
A second Jayhawk helicopter crew was dispatched later in the day, and upon its arrival, both aircraft began to assist the California National Guard in evacuating a shelter that was beset by the storm. Together, the two Jayhawk crews rescued over 20 evacuees and pets from the shelter to a new site.