Coast Guard Offloads Six Tons of Cocaine in Port Everglades
On Thursday, the crew of the Coast Guard cutter James transferred six ton of cocaine to the pier at Port Everglades, Florida. The $180 million haul is the latest consignment of confiscated drugs from the USCG's ongoing counternarcotics campaign in the Eastern Pacific.
The drugs represent six separate suspected drug smuggling vessel interdictions off the coasts of Latin America and Mexico by three Coast Guard cutters between late February and mid-April. The Bertholf was responsible for one case, seizing about 1,600 pounds of cocaine. The Bear was responsible for two cases, seizing about 6,000 pounds of cocaine. The James was responsible for the remaining three cases, seizing about 4,300 pounds of cocaine.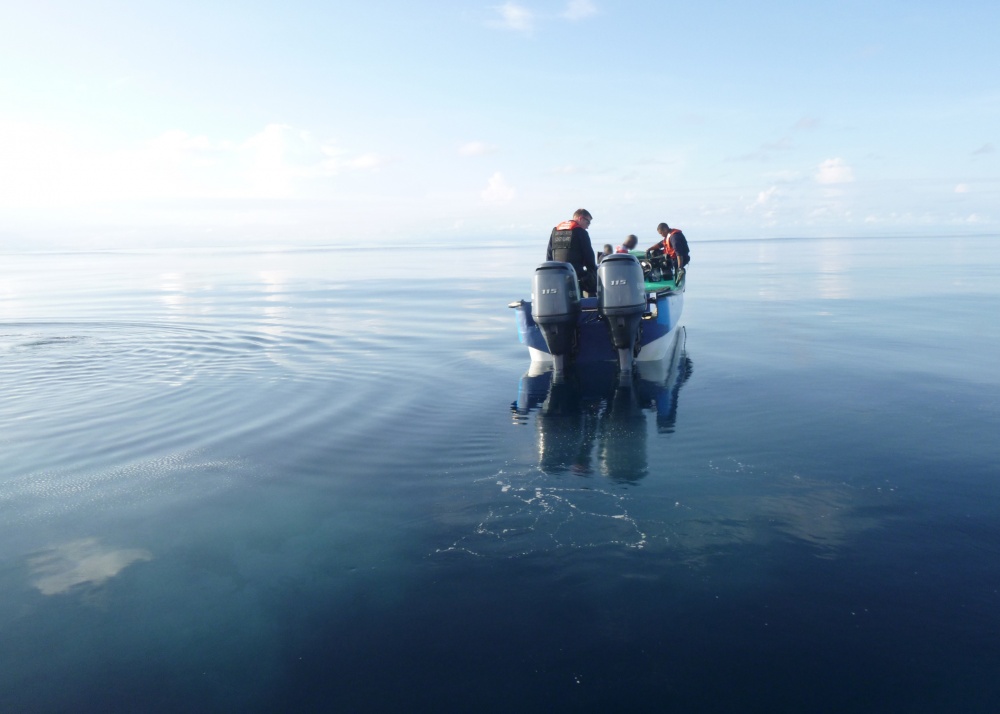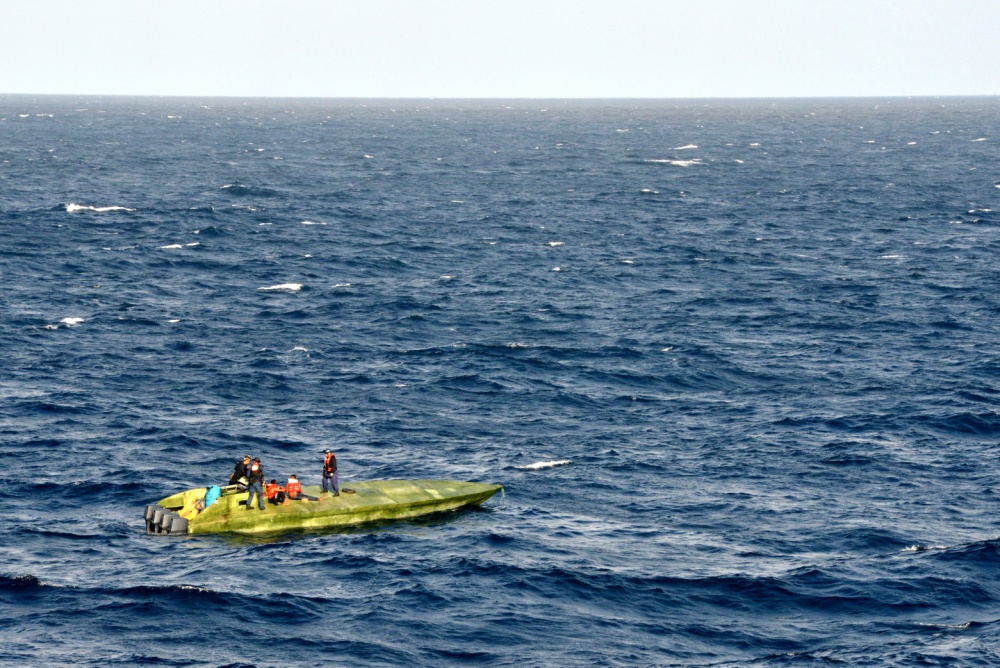 Coastguardsmen from the cutter Bertholf interdict a go-fast boat in the Eastern Pacific, March 2018 (USCG)
"The U.S. Coast Guard works with other U.S. agencies and law enforcement officials from partner nations in the region resulting in the seizure of thousands kilograms of cocaine every year. Each successful interdiction is another successful step towards protecting our respective borders and citizens from the rising threat of transnational criminal organizations," said the James' commanding officer, Capt. Mark Fedor.
The Coast Guard says that during at-sea interdictions in international waters, a suspect vessel is located and tracked by allied agencies and nations. The interdictions, including the boardings, are led and conducted by U.S. Coast Guardsmen, even when the boarding team launches from a U.S. Navy or Canadian Navy vessel. Captured drug-running suspects are brought aboard and may be transferred to the United States for prosecution.
The U.S. DEA estimates that the Colombian cocaine industry has the capacity to produce up to 900 tonnes of cocaine per year (as of 2016), much of which is exported to the North American market. The Coast Guard seized about 200 tonnes in the Eastern Pacific and Caribbean in FY2017, and Commandant Adm. Paul Zukunft has testified that the service could capture much more if it had additional resources. By comparison, U.S. customs officials seized a total of 10 tonnes along America's southern land border in FY2016.