CNOOC Looks to Boost Domestic Oil Production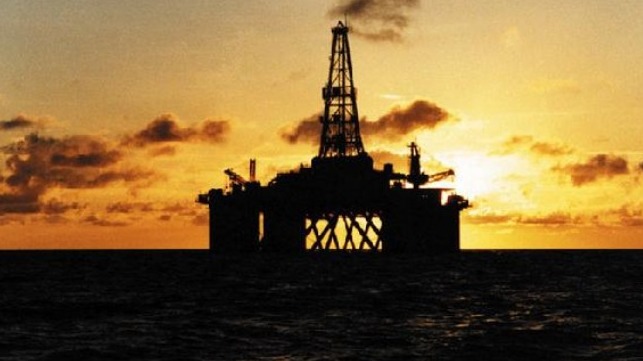 China's oil major CNOOC has announced its 2019 business strategy, setting a net production target of 480 million to 490 million barrels of oil equivalent (boe), of which, production from China accounts for approximately 63 percent.
CNOOC management upgraded the domestic target by nine percent at the expense of overseas volumes (-12 percent). Output in China is now expected to grow at one percent per year over the next three years, supported by gas volumes from the deepwater Lingshui project which is expected to commence production in 2020.
Wood Mackenzie's senior analyst Maxim Petrov says the outlook should be viewed within the context of increased political pressure to secure China's energy self-sufficiency. President Xi Jinping's call for greater self reliance and the growing economic slowdown in the second half of 2018 have provided impetus for companies to start meeting their national objectives.
"Whether this leads to greater collaboration with the Majors and independents in China is yet to be seen, but we expect a stronger push to improve near-term growth and find a sustainable middle ground between commercial and national interests. Increasing output and investment are now front of mind of every Chinese state-owned enterprise. We expect similar themes to emerge from PetroChina and Sinopec Corp when they report in March."
CNOOC massively accelerated its spending in Q4 2018. The company spent close to $4 billion in the final quarter of last year, compared with $5.5 billion spent in the first three quarters. Much of this was domestically. Annual investment has now recovered to pre-2015 levels, coming in at $9.5 billion in 2018.
"Having consistently under-spent over the past few years, including a 10 percent undershoot in 2018, we think this time CNOOC Ltd will make a concerted effort to meet and even overshoot its target," says Petrov. "China's political momentum has shifted, and the national oil companies are being asked for greater domestic investment.
CNOOC Ltd is targeting $2-2.3 billion of exploration spend in 2019. This is slightly higher than last year's budget of $2 billion and higher than the exploration budgets for most of the majors. Over 75 percent will focus on domestic activity, budgeted at $1.7 billion, which is up 20 percent year-on-year.
"Given the increased emphasis on China, we retain our view that material M&A is unlikely. CNOOC Ltd has the best pipeline of new upstream projects among the Asian national oil companies, underpinned by pre-salt Brazil (Libra), Guyana (Liza-Payara) and U.S. tight oil exposure (Eagle Ford, Niobrara). An expanded exploration program, infill drilling offshore China and high-impact acreage capture in Latin America and West Africa are more likely business development moves."
Petrov says CNOOC will continue to look for incremental shallow-water discoveries in the Bohai Bay and will increasingly target high-impact, deepwater exploration in the Pearl River Mouth Basin.
CNOOC Ltd drilled 164 conventional exploration wells in 2018, almost a quarter more than planned following accelerated drilling in Q4. The plan for 2019 is equally bold: 173 planned conventional wells (up six percent year-on-year) and 73 unconventional wells (up 109 percent). The company also aims to increase its 3D seismic gathering, expanding its reach to 19,000 square kilometers in 2019.