Climate Change Study Canceled Due to Climate Change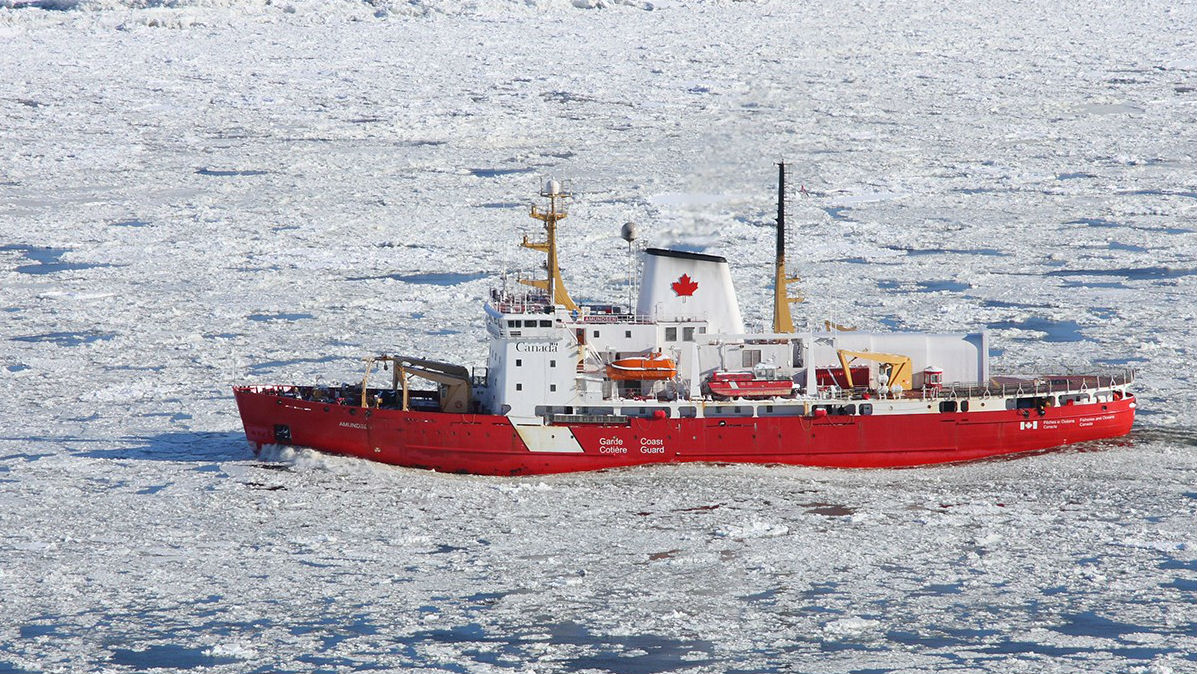 The science team of the Canadian research icebreaker CCGS Amundsen has canceled the first leg of their 2017 expedition after being diverted to help other vessels stuck in hazardous Arctic sea ice, caused by climate change.
The cancellation postpones the first leg of a 133-day expedition across the Arctic for the Hudson Bay System Study involving 40 scientists from five universities across Canada. Timing was key for this $17 million, four-year, University of Manitoba-led project.
Due to bad ice conditions off the coast of Newfoundland, the icebreaker was diverted to help ferries and fishing boats navigate the Strait of Belle Isle. Some had become beset in ice and were taking on water. According to the Canadian Coast Guard, the conditions were unlike anything ever seen before in the area.
The diversions meant that CCGS Amundsen would have arrived on site too late to meet research objectives. Dr David Barber, Expedition Chief Scientist, said that: "Climate-related changes in Arctic sea ice not only reduce its extent and thickness but also increase its mobility, meaning that ice conditions are likely to become more variable and severe conditions such as these will occur more often."
During the diversion to help other vessels, Barber and his team took ice samples and determined it was multi-year ice, not typical of the northeast coast of North America and most likely from the High Arctic. Chunks measured between five and eight meters thick.
"This is the first time we've actually seen ice from the High Arctic," said Barber, who has studied the impacts of climate change on sea ice for decades.
Dr Louis Fortier, Scientific Director of the Amundsen, said that "the research of our scientists clearly indicate that climate change is not something that is going to happen in the future – it is already here. Research results from scientists onboard the Amundsen and innovative Networks like ArcticNet show the impacts of climate change in Canada's Arctic and Arctic Ocean affect not only northern ecosystems and communities, but also the environments and people living in the south of Canada – as so dramatically seen off the coast of Newfoundland."
The cancellation is not expected to affect the remainder of the expedition resuming on July 6.