China Starts Weather Forecasts from South China Sea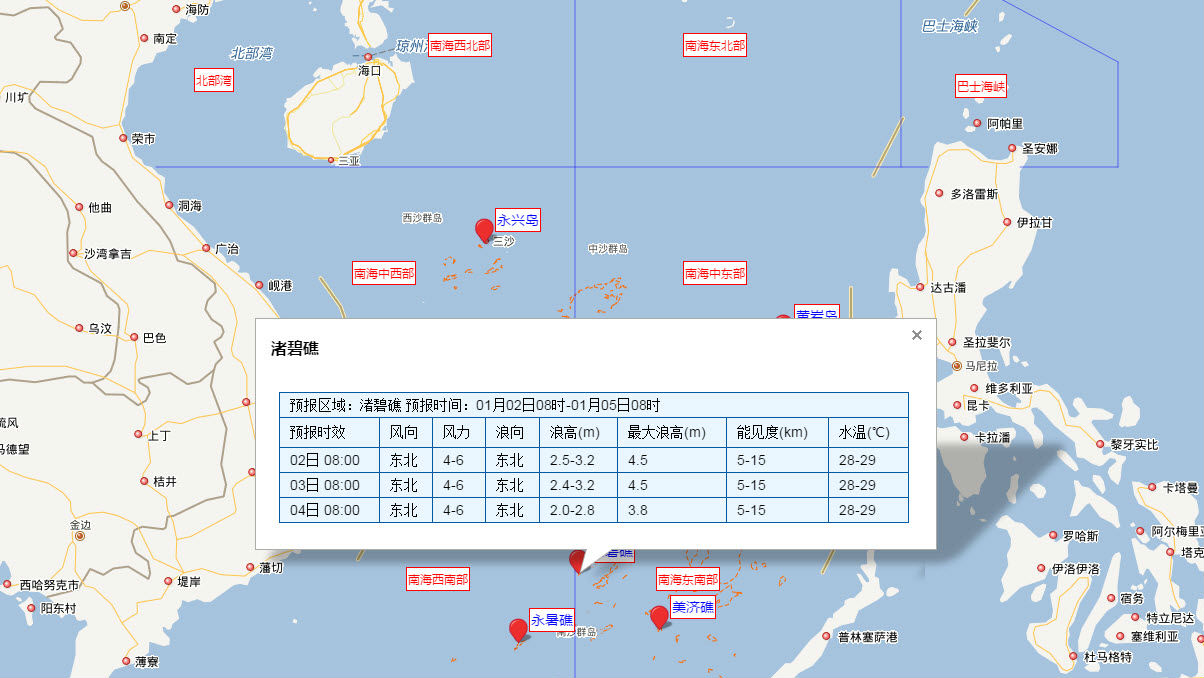 Starting New Year's Day, China is releasing weather forecasts from three reefs in the Nansha Islands, the Chinese term for the Spratly Islands, which together with the Paracel Islands form the bulk of China's claims in the South China Sea.
China's State Oceanic Administration says the meteorological and hydrological observations are a response to the rising challenges of environmental protection in the South China Sea, marine disaster prevention, scientific research and maritime navigation safety.
The three locations are Yongshu Reef, Zhubi Reef and Meiji Reef, and another two stations have been established in other parts of the South China Sea.
Forecasts will include information on waves, tides, sea surface temperature, winds, tropical cyclones and marine disaster warnings, and are available here.
China ended 2016 with its first blue-sea training exercise in the region which involved the aircraft carrier Liaoning and several fighter jets. The training was intended to test combat capacity in the Bohai Sea, the Yellow Sea, the East China Sea and the South China Sea.
China claims most of the potentially energy-rich South China Sea, through which $5 trillion in ship-borne trade passes every year. The Philippines, Vietnam, Malaysia, Brunei and Taiwan also have overlapping claims.