Challenges Ahead for Pacific Paradise Salvage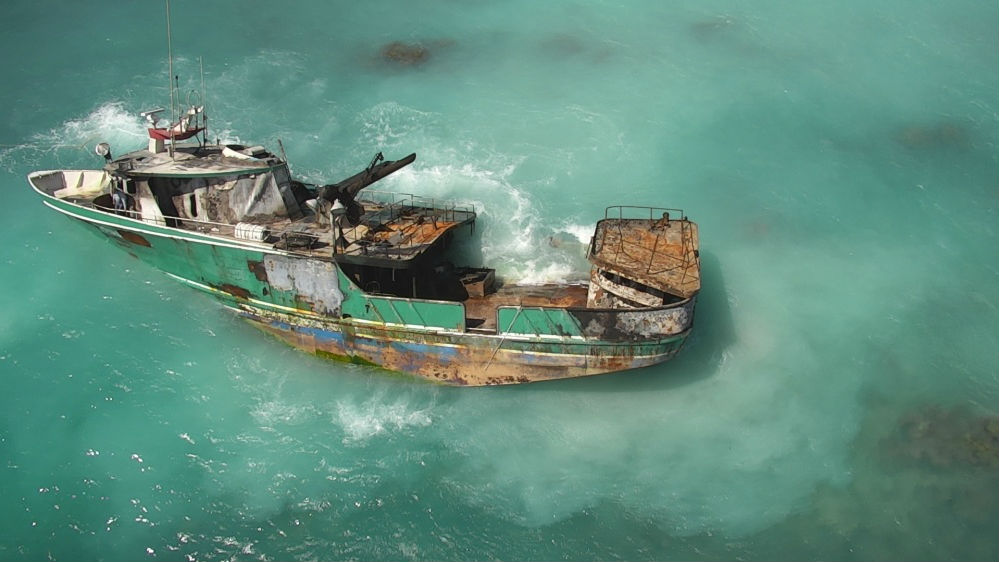 The fishing vessel Pacific Paradise remains grounded on a reef off Waikiki, Hawaii, despite two weeks of salvage efforts and multiple refloat attempts. The Coast Guard seeks to assess the vessel's structural integrity before proceeding further.
"The vessel is located in a very dynamic area, in a surf break. We've had issues with surging of the water and water clarity, and have been unable at this point to conduct a complete assessment of the hull," U.S. Coast Guard Lt. Cmdr. Gregg Maye told local media. "We want to do an inspection of the hull to make sure it can withstand the stress [of removal efforts]. We don't want to damage the vessel in the process and have a release of fuel right on Waikiki Beach."
The Paradise is aground in shallow water, in an area of ecologically sensitive coral heads, and she is carrying 1,500 gallons of fuel. She caught fire during a previous salvage effort and burned for several days, raising questions about the strength of her decks, and she has taken on water over the course of her two weeks on the reef. In addition to these challenges, accounts from local officials suggest that her hull (or a hull protrusion) may be physically stuck in the reef.
Seattle-based vessel operator Foss Maritime was contracted to remove the Paradise after previous salvage efforts proved unsuccessful. "We . . . are anxious to move the vessel away from the reef so it will not cause damage or injury to people or marine life," said Michael MacDonald, director of Foss Marine Operations & Commercial - Hawaii Region. "We are preparing to safely move the vessel away from this environmentally sensitive area."
MacDonald told local media that the Paradise's buoyancy has decreased since she went aground, making her harder to move. "Since the fire and everything it's not longer lively, it's no longer moving. So we're really trying to move, basically, dead weight at this point," he said.