Carnival Retires One Ship and Shuffles Cruise Ships at Three Brands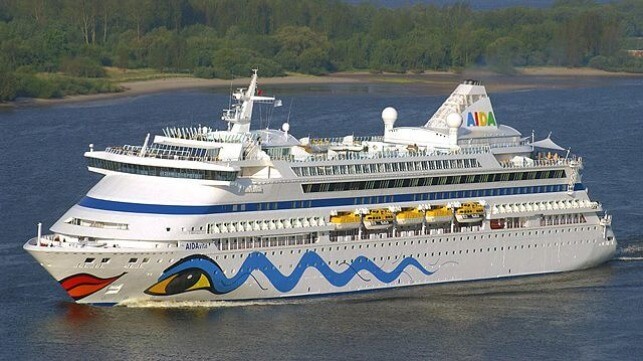 Carnival Corporation reported further moves at shuffling vessels in its cruise brands as the corporation continues to respond to changes in the industry as it recovers from the impact of the pandemic and changes in travel patterns. Three of the corporation's brands announced changes in their operations with one cruise ship reportedly being retired and sold.
Speaking to investors and analysts in March 2022, CEO Arnold Donald reported that the corporation would continue to redeploy ships and retire older, less efficient ships during 2022. He said that they were planning the removal of an additional three smaller ships which would bring the total to 22 cruise ships removed from the corporation's fleet since 2019. Historically, the corporation was removing approximately three ships a year before the pandemic as part of its effort to modernize the fleet. Donald said that when they were back to full operations nearly a quarter of the capacity would be aboard "newly delivered ships."
German Aida Cruises
Detailing plans for its winter of 2022-2023 deployments, Carnival's German brand, Aida, confirmed that it will be retiring a cruise ship after recently adding a new, larger LNG-powered ship to the fleet. "After 20 successful years, AIDAvita will not be used again for the company," the company said in its announcement. Reports said that the ship, which is currently laid up in Tallinn, Estonia has been sold while Aida declined to comment only saying that they have elected not to return the ship to service.
Built in 2002, the 42,200 gross ton AIDAvita and a sister ship AIDAaura, were the first expansion of the brand which had been launched in 1996 as a successor to East Germany's vacation clubs. The AIDAvita and her sister continued unique elements of the brand with mostly self-service casual dining and a focus on fitness with a large gym. The sale of the AIDAvita, marks the third cruise ship to recently be removed from the Aida brand.
Carnival Cruise Line and Costa Cruises
"With our full fleet back to guest operations and the pent-up demand for Carnival we are seeing every week aboard our ships, the chance to expand with Luminosa and then the arrival of Carnival Celebration in November provides our guests with more choices and new ways to enjoy a Carnival vacation," said Christine Duffy, president of Carnival Cruise Line also announcing today the second realignment in the corporation.
Carnival Cruise Line had been scheduled to take over the 102,780 gross ton Costa Magica from Costa Cruises this year. Similar to Carnival's Sunshine class she was expected to be overhauled and become the fourth ship of that design. The Costa Magica, introduced in 2004, has been at an Italian shipyard recently and has yet to return to service. Carnival reported today that it will instead acquire the smaller Costa Luminosa this fall with the larger vessel remaining with Costa.
Introduced in 2010, the Costa Luminosa is a 92,600 gross ton cruise ship and shares a design with Carnival's Spirit class. She accommodates 2,260 passengers compared to the larger capacity of 2,700 on the Costa Magica.
"Our Spirit class ships are very popular with our guests and Luminosa will be a great addition given the large number of balcony cabins which make her an ideal ship for this deployment. And equally important, this will allow Carnival to finally start our highly anticipated itineraries from Brisbane, so we'll have two ships operating in Australia for the high season Down Under," said Duffy.
After this delivery in November 2022, the ship will be renamed Carnival Luminosa and will operate seasonally from October through April from Brisbane, Australia then reposition to Seattle, where it will sail Alaska itineraries from May through September, before returning to Brisbane. Carnival said, however, that given the short timeline to get Carnival Luminosa ready for service, the ship will only go through some modest updates to change over from Costa to Carnival over the next few months ahead of the November service start-up. The ship while being staffed by Carnival and branded for the line, will not be receiving at this time the unique spaces and décor of the other Carnival cruise ships.
Carnival is moving quickly to re-establish its Carnival Australia operation after the more than two-year pause in all cruises from Australia. In addition to the Carnival Luminosa, the larger Carnival Splendor will also arrive in Sydney to resume sailing year-round from Australia on October 2, 2022.