Carnival Installs Scrubbers on Majority of Fleet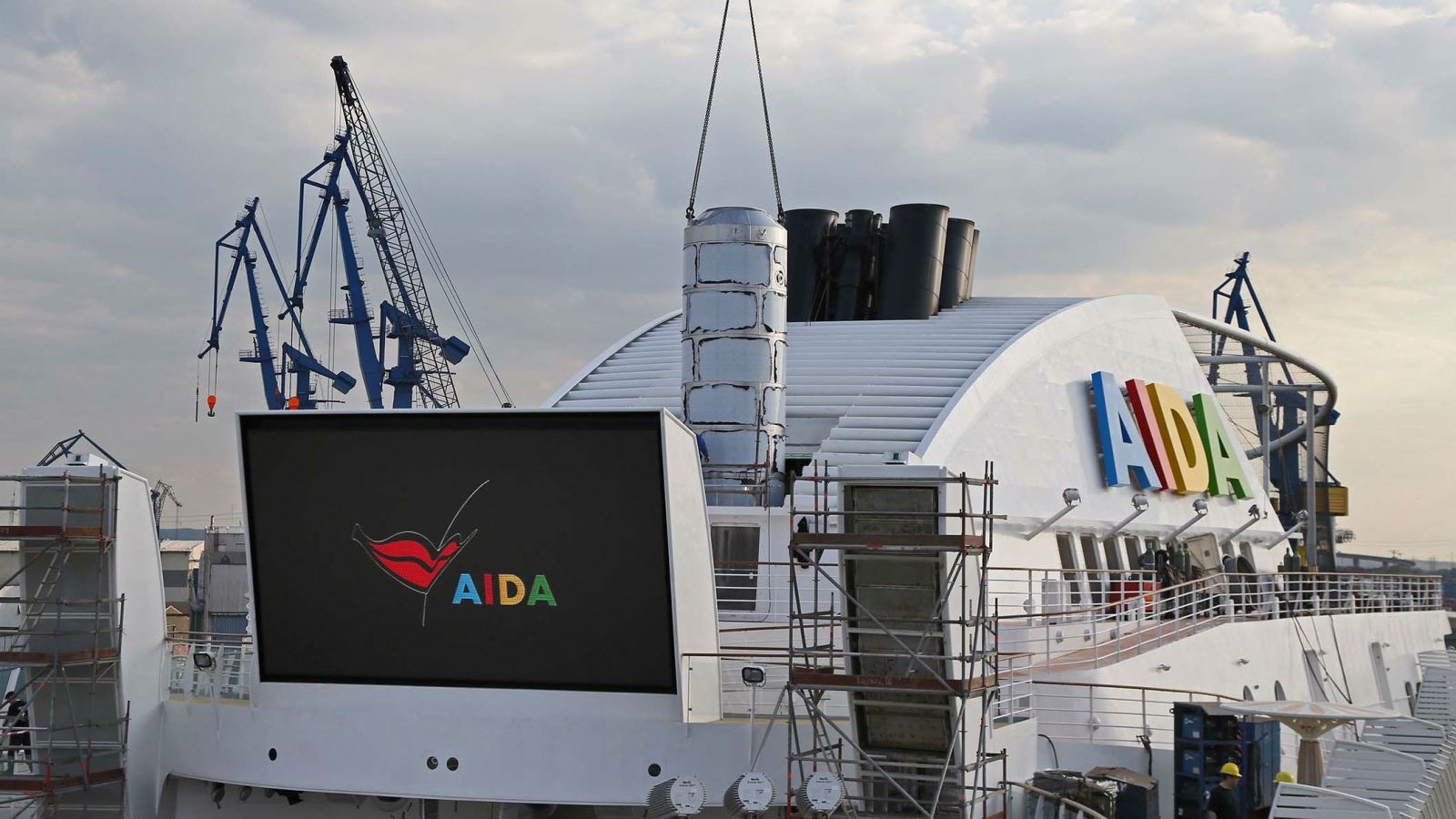 Carnival Corporation has completed the installation and certification of exhaust gas cleaning systems on 60 ships across its brands. Representing a $400 million investment to date, the company is on track to deploy its systems on more than 85 vessels across its global fleet by 2020.
The systems will enable Carnival to meet international regulations that place a cap on the sulfur content of fuel oil of 0.1 percent.
Carnival's scrubbers are currently installed on 17 Carnival Cruise Line vessels, 13 Holland America Line vessels, 10 Princess Cruises vessels, seven Costa Cruises vessels, five AIDA Cruises vessels, four P&O Cruises UK vessels, three Cunard vessels and one P&O Cruises Australia vessel.
First announced in 2013, the company broke new ground in engineering a proprietary technology to successfully function in the confined spaces of a cruise ship.
The sulfur reduction program is in line with the company's adoption of LNG. In 2015, AIDAsol from the company's AIDA Cruises brand was the first cruise ship in the world to be supplied with power by an LNG barge and, last year, the newly delivered AIDAprima became the first cruise ship to routinely use LNG with a dual-fuel powered engine while in port. By 2019, with the introduction of the first of seven fully LNG-powered vessels, Carnival Corporation will be the first cruise company in the world to use LNG to power cruise ships both while they are in port and on the open sea.
Currently, 0.1 percent sulfur Emission Control Areas have been established under MARPOL Annex VI in the Baltic Sea area; the North Sea area; the North American area (covering designated coastal areas off the U.S. and Canada) and the U.S. Caribbean Sea area (around Puerto Rico and the United States Virgin Islands).
Last year, a new environmental movement was started by BirdLife Malta, NABU (BirdLife Germany) and several other international partners with the goal of declaring the Mediterranean Sea as a sulfur Emission Control Area.
The IMO's Marine Environment Protection Committee agreed to reduce the global sulfur emissions limit from 3.5 to 0.5 percent in 2020.
Two major port State control regimes, Paris MoU and Tokyo MoU, will increase focus on the sulfur limit regulations after reaching an agreement to carry out a Concentrated Inspection Campaign in 2018 focusing on air pollution from ships. Port State control authorities across 45 countries and five continents – South America, North America, Europe, Asia and Australia – will take part.