Carnival Defends Same-Sex Marriage in Bermuda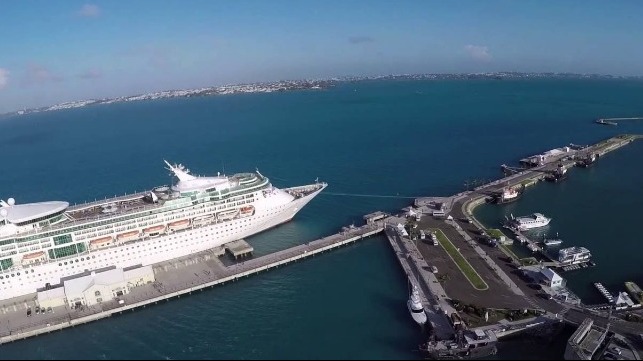 On Tuesday, leading cruise operator Carnival Corporation threw its considerable weight behind an effort to re-legalize same-sex marriage in Bermuda.
The island nation's Supreme Court ruled last May that marriages between same-sex couples should be permitted and recognized. However, eight months later, Bermuda Governor John Rankin signed a bill to ban new same-sex marriages, making Bermuda the first country in the world to enact a repeal.
The ban has drawn criticism from gay-rights advocates and sparked calls for a tourism boycott. "We are convinced [a renewed ban] will result in lost tourism business for Bermuda," warned Kevin Dallas, CEO of Bermuda Tourism Authority, in an appeal to Bermuda's legislature last year. "LGBTQ travelers spend $165 billion worldwide per year and $65 billion of that is spent in the United States alone."
Flag-state effects
The ban will take effect in June. In addition to Bermudan nationals and visitors, it will cover passengers and crew on the two dozen Carnival-owned cruise ships that happen to be flagged in Bermuda. Under Bermudan law, these vessels' masters will no longer be able to perform same-sex marriages under way.
In a statement, Carnival said that it had "applauded" the May 2017 ruling that allowed its Bermuda-registered vessels to conduct same-sex ceremonies. Thanks to the court decision, Carnival brand P&O Cruises was able to become the first British cruise line to offer same-sex marriage at sea, followed by sister brands Cunard and Princess.
Carnival added that it was "disheartened" by the February 2018 reversal. In response, it is actively supporting activist group OUTBermuda in another case before the Supreme Court of Bermuda that asserts that the ban is unconstitutional. "Our engagement includes providing OUTBermuda with financial, civic and public relations support, as well as involvement by our company," Carnival said. "In addition, we will be filing an affidavit supporting the legal action submitted by OUTBermuda."
Carnival's cruise brands have 59 planned stops in Bermuda on Caribbean itineraries this year. The line said that it does not support a travel boycott over the same-sex marriage ban, and it has no plans to cancel any of these port calls. "LGBTQ community organizations based in Bermuda . . . have shared their own concerns that both the existing law and any potential reduction of travel to Bermuda will have a negative impact on the local economy," Carnival wrote. "We believe it is best to align our actions with the LGBTQ community and others who live and work in Bermuda and depend on tourism for their living."