Captain's License Suspended After Rowboat Run-in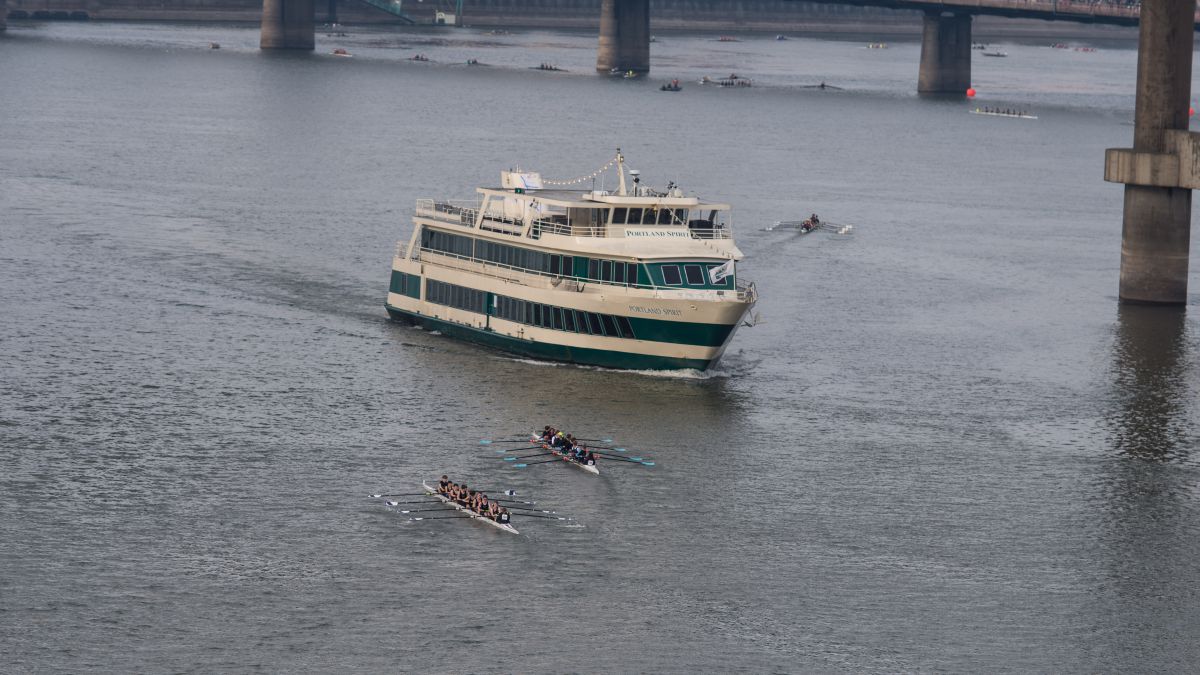 On Monday, a U.S. Coast Guard administrative law judge suspended Capt. Lowell Gillespie, Jr.'s credentials for three months following a close-quarters situation with two rowboats on the Willamette River. It is the second time in two years that Gillespie has faced disciplinary action over charges of improperly navigating his vessel near small watercraft.
At about 1530 hours on October 29, Gillespie was captaining the vessel Portland Spirit on a brief transit from downtown Portland to a dock on the opposite side of the river, according to the vessel operator. At the time of Spirit's departure, the Portland Fall Classic rowing regatta was drawing to a close, with several rowboats and about a dozen volunteer patrol boats still on the river. The event was scheduled to end at 1430 hours but ran overtime, a not-uncommon occurrence for a 1,400-person regatta, co-organizer Peter Edwards told the Oregonian.
To reach her dock, Portland Spirit had to cross the regatta's race course and pass under a series of bridges. As she neared the middle span of the Marquam Bridge, two rowboats were approaching off her starboard bow. Photos taken by a bystander indicate that Gillespie did not give way by altering course or reducing speed. The rowboats turned to port and averted a collision.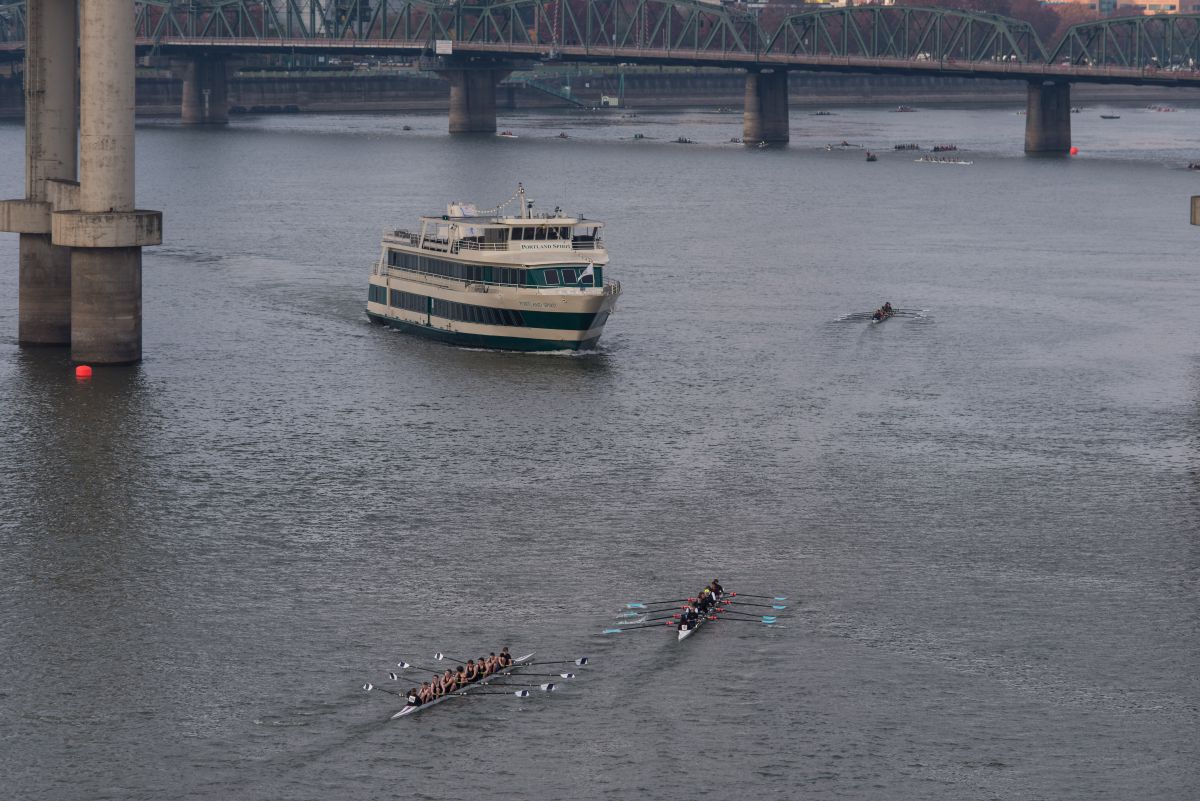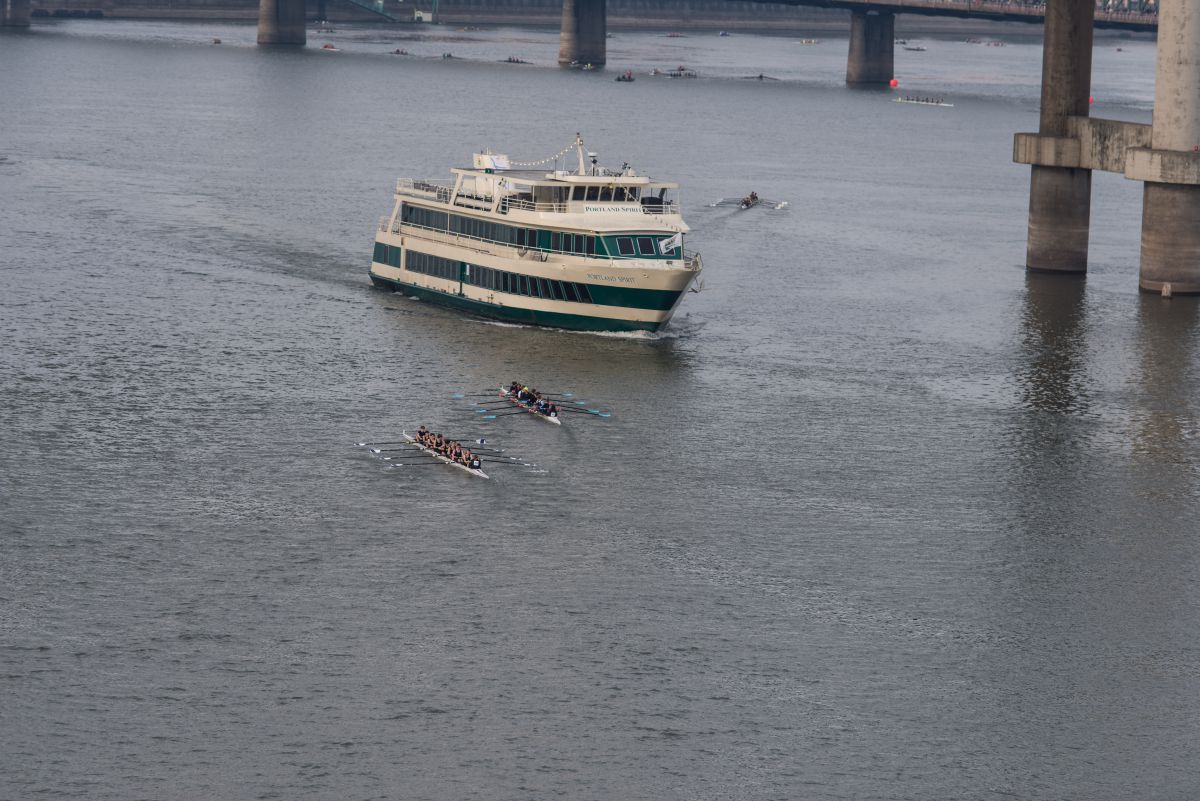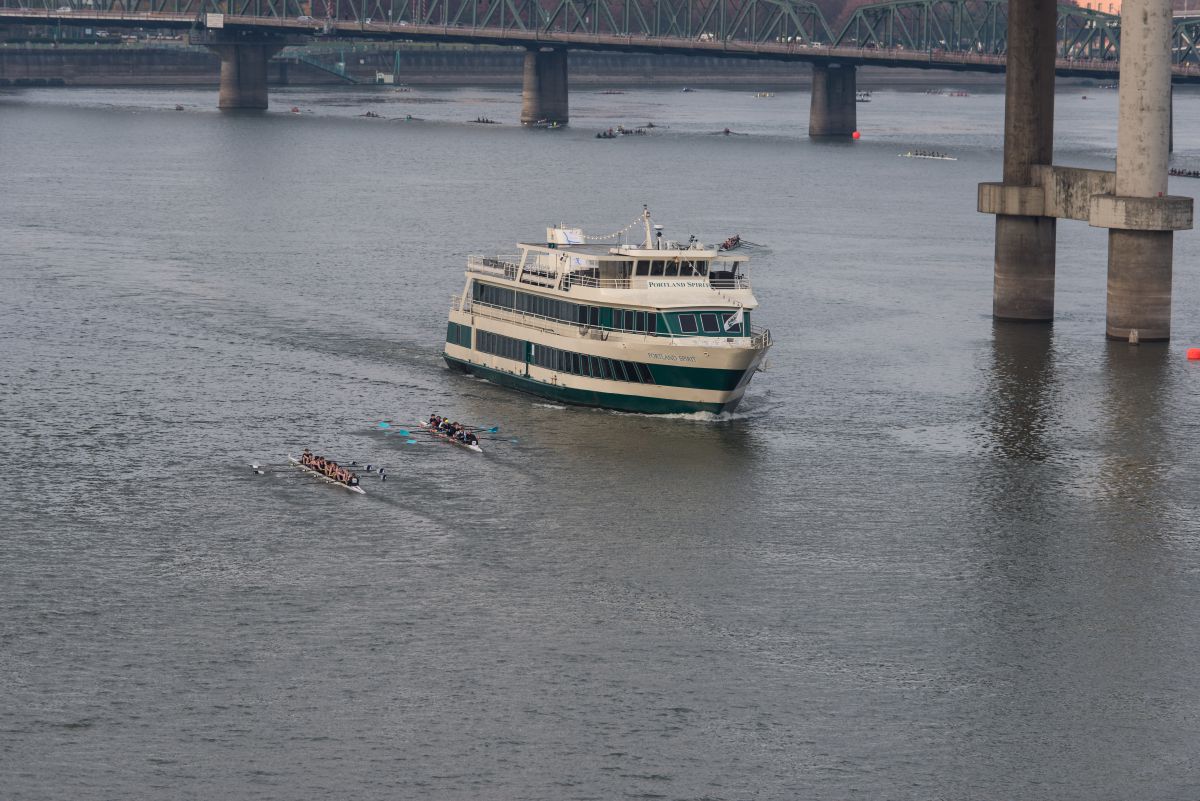 The Honorable George Jordan, the Coast Guard administrative law judge for the case, found in favor of the allegations and ordered Gillespie's credentials to be suspended for three months. Gillespie's employer also suspended him from duty for three months.
At the time of the close-quarters encounter with the rowboats, Gillespie had just finished a one-month license suspension for making contact with small craft during the Portland Redbull Flugtag competition in 2015 (video below). He was still on a one-year license probation related to that event.