Canada to Assess Shipping's Impact on Coastal Marine Ecosystems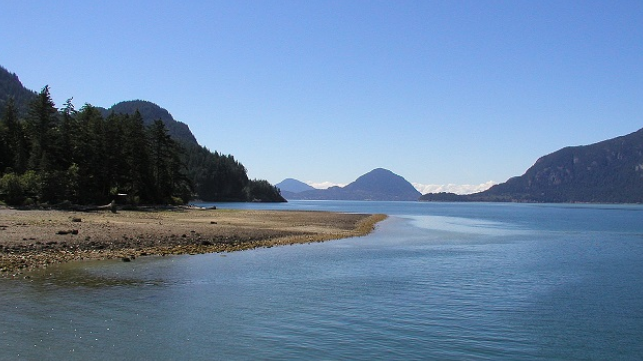 Transport Canada has awarded a contract to ESSA Technologies to look at ways of assessing the cumulative impacts of marine shipping on coastal marine ecosystems.
The $95,000 initiative will involve collecting data from six pilot sites: Northern British Columbia, Southern British Columbia, the St. Lawrence River (Quebec), the Bay of Fundy (New Brunswick), the South Coast of Newfoundland, and Cambridge Bay (Nunavut).
In August, Canada's Minister of Transport Marc Garneau announced an investment of over $175 million in seven measures to help protect Arctic waters as part of the Oceans Protection Plan. These measures include:
• $94.3 million over five years to support safer and more efficient Arctic resupply operations through the Federal Investments in Safety Equipment and Basic Marine Infrastructure in Northern Communities Initiative.
• The Government of Canada will enhance partnerships with Indigenous communities and Arctic stakeholders to establish Low Impact Shipping Corridors. The shipping routes established through these initiatives will provide the infrastructure, navigational support and emergency response services needed for safer marine navigation, while respecting the environment and local ecology and cultures.
• $29.9 million to build a new Arctic National Aerial Surveillance Program Complex in Iqaluit, Nunavut, featuring a hangar and accommodations unit, to further improve spill prevention. This investment will enhance Transport Canada's National Aerial Surveillance Program Arctic operations to keep watch over the growing number of ships operating in Canada's Arctic waters.
• $21 million over five years for Transport Canada's Marine Training Contribution Fund. This investment will enhance and expand marine training and opportunities to underrepresented groups, including Indigenous people, Northerners and women in Canada's Arctic.
• $16.89 million over five years to establish Transport Canada's Office of Incident Management, which will modernize and standardize the department's incident response processes. The Office will oversee implementation of the Incident Command System, a widely recognized and used response tool. This will improve the department's response capability in emergency situations and improve seamless coordination with other response partners.
• $13.4 million over five years to expand Transport Canada's Community Participation Funding Program. This investment will facilitate meaningful partnerships with Indigenous groups and increase their participation and input into decisions affecting Canada's marine transportation system.
• The continued expansion of the Canadian Coast Guard Auxiliary in the Arctic to bolster the nation's collective ability to respond to maritime all-hazard incidents in the future. The Coast Guard Auxiliary is made up of trained volunteers who use their own vessels to respond to incidents in Canadian waters.
Earlier this year, Garneau announced a range of coastal protection measures under the Oceans Protection Plan. Among them, Aqua-Guard Spill Response from British Columbia was awarded a $1.2 million contract for new multi-cassette portable skimmer packages to recover marine pollution spills. Over $167 million has been assigned to whale research, including the survival risks faced by the endangered Southern Resident Killer Whale. The ultimate aim is to implement regulatory and other measures to reduce underwater noise from vessels. To date, the Government of Canada has announced approximately $800 million in investments under the Plan.