Braemar's Stock Plunges 20 Percent Over Inquiry Into Past Finances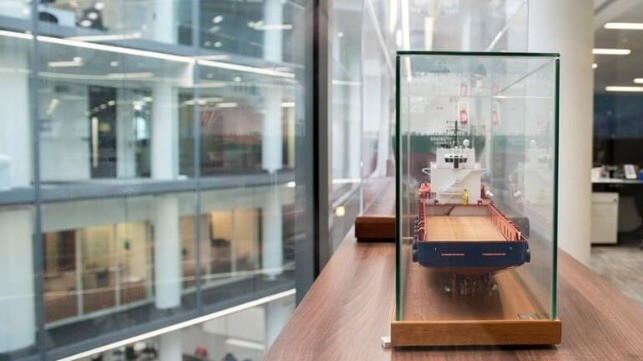 Top-tier shipbroker Braemar finds itself in an unusual position: FY2023 may have been the most profitable year in its history, but just ahead of its annual report filing, its board has launched an accounting investigation and its share price has plummeted nearly 20 percent. The publicly-listed company is now expected to miss the deadline for its annual filing, and it has asked the London Stock Exchange to suspend trading in its shares.
According to Sky News, auditor BDO has alerted Braemar to concerns about unspecified items in its accounts. The controversy centers on a payment of $3 million dating to 2013, Braemar said in a trading update, including payment increments made through 2017. The firm's board is not comfortable with the way that this transaction "has been historically represented and the remaining liability recorded in the company's balance sheet." The firm gave no further information on the nature of the disputed expense.
Braemar's non-executive chair is overseeing an investigation into this long-past activity, and the UK-based consultancy FRP Advisory has been contracted to assist. FRP is a specialist in assisting "businesses in complex and difficult situations," and has expertise in forensics and corporate finance, among other areas.
The UK Financial Conduct Authority requires publication of annual results by June 30, and Braemar does not expect to meet the deadline because of the need to conduct the newly-announced financial inquiry. Since it does not expect to comply with the timeline, Braemar has asked for trading in its stock to be suspended effective July 3.
The inquiry should not significantly dent the firm's projections for its financial performance for this year, Braemar said. The firm raked in record-setting revenue of more than $190 million in FY2023 and expects to record an underlying operating profit of at least $25 million, twice what it earned the year before.
Braemar expects to request the resumption of trading in its stock after the publication of its annual results.