Bangladesh Orders Four Ships from China in Fleet Expansion Effort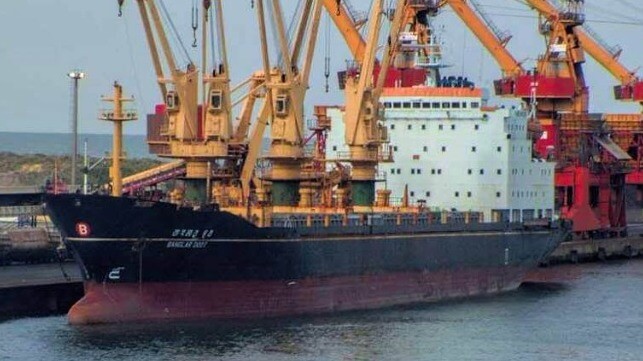 Bangladesh has become the latest country to launch plans to expand its national commercial shipping fleet. The state-owned autonomous Bangladesh Shipping Corporation reports that it has ordered new ships from China and is in discussions with South Korea as part of a plan to dramatically increase its current fleet. Bangladesh would join a diverse range of countries including Australia, Indonesia, and Vietnam which are looking to add to their merchant fleets while South Africa and Thailand have both discussed restarting their country's national shipping operations.
Dating back 50 years to its 1972 founding, the Bangladesh Shipping Company currently operates a fleet of eight ships consisting of crude oil tankers and bulkers. One of its ships, the Banglar Samriddhi, remains in Ukraine since the beginning of the war and being hit by a Russian missile at the beginning of March.
"We have already completed all the procedures to buy four large ships from China," Shipping Secretary Managing Director Mostafa Kamal told a recent gathering of executives. "We have also advanced discussions with South Korea. In total, we now have four development project proposals and two signed agreements regarding new ships. Our target is to add at least 20 ships larger than our existing ones by 2030."
According to the reports, the four ships to be built in China will consist of two 100,000 dwt crude oil tankers and two 80,000 dwt bulk carriers. The Chinese government will finance the ships, which are reported to be costing $242 million, for Bangladesh. The ships will be delivered in the next two to two and a half years.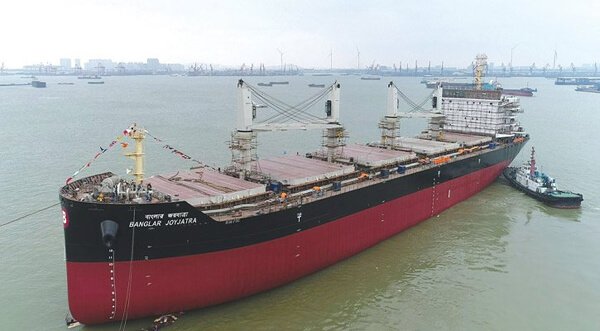 China built and financed six new ships for Bangladesh in 2018 and 2019 (BSC)
China provided similar financing to Bangladesh in 2016 to fund the construction of six ships which reportedly cost approximately $140,000. They were financed on a 20-year term.
The six ships built by China and delivered in 2018 and 2019 make up the majority of the current fleet. The shipping company which had started with two ships 50 years ago, had added 44 ships but most (36 ships) were retired due to age or condition by the late 1990s. Prior to the previous deal with the Chinese, Bangladesh was down to just two operating ships.
During the presentation, the management of the shipping company highlighted the strong financial performance of their company during the current growth in shipping. Bangladesh Shipping reported a 64 percent increase in revenues for FY 2022 while net profit was up more than 200 percent. Like most shipping companies, profits declined recently but continue to be well ahead of historic levels helping the company to pursue its expansion efforts.
To support the growth of commercial shipping in Bangladesh, the government reported it will expand its current maritime training programs. At current, five maritime training programs are operating in the country and they plan to add three more.
Bangladesh's new ships come as Indonesia's state shipping company Pertamina International Shipping reported that it also plans to invest up to $3 billion in the modernization and expansion of its fleet. They have entered into an agreement with Japan's NYK Line to help with the expansion plans. Australia similarly launched a task force to make a report on how to expand its national shipping fleet. By mid-2023 they are to issue their recommendations to fulfill the government's campaign promise to add as many as 12 ships to Australia's merchant fleet.