Australian Police Seize Meth-Filled Wood Planer at Port Botany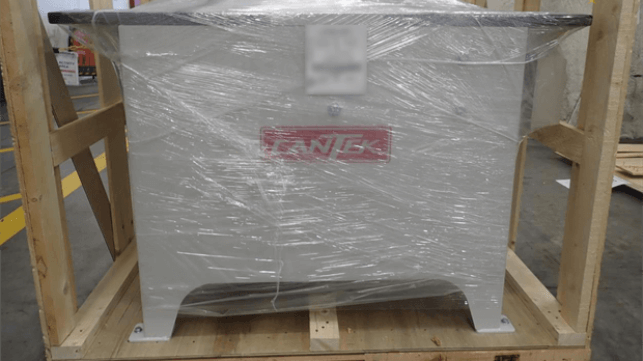 Authorities in Australia are calling for the public's help in identifying the owner of an imported woodworking planer that was seized in Port Botany, particularly if they have any information about the 110 kilos of methamphetamine packed inside.
The drug consignment was identified by Australian Border Force (ABF) officers on October 3 after they spotted something unusual on an x-ray of a shipping container that had arrived from the United States. Inside was a consignment of machinery, including a high quality woodworking planer from a well-regarded American supplier. A deconstruction of the consignment uncovered 22 packages hidden inside the machine. The packages contained a white crystalline substance that tested positive to methamphetamine.
The drugs were seized, and the Australian Federal Police are looking for the people who organized the shipment.
"The organised crime syndicates behind these large-scale importations don't care about the harm they're causing, the hospital admissions or drug driving accidents. They only care about the profits they can make," said AFP Detective Acting Superintendent Jeremy Staunton.
The 110 kilos of methamphetamine would have been enough to supply more than one million street deals. The AFP is looking for tips from Australian residents who may have been asked to take delivery of a large piece of machinery or to store it for a period.
According to the Australian Criminal Intelligence Commission (ACIC), wastewater testing shows that Australia has a relatively high rate of methamphetamine consumption - higher than in European nations or in other developed countries in Oceania. The rate of use is most prevalent in Perth and in rural parts of New South Wales.
The shipment may have arrived from America, but the vast majority of methamphetamine circulating in the North American market is manufactured at scale in Mexico. In July, Mexican authorities seized an Australia-bound consignment of 7,200 bottles of liquid methamphetamine in "mezcal" bottles at the Port of Manzanillo.
Historically, the methamphetamine trade in Asia and Oceania has been dominated by Chinese and Southeast Asian suppliers, but Mexican cartels have been making inroads. Australia's extraordinarily high drug prices offer smugglers an outsize profit motive to attempt to get past the border.