Australian Police Seize $39M in Cocaine From Bulker's Sea Chest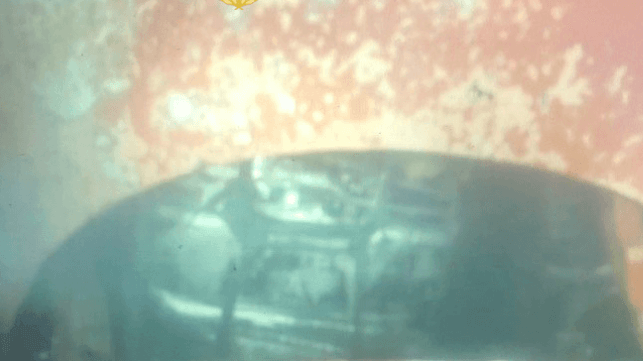 The Australian Border Force has been having considerable success in busting smugglers who try to hide drugs in the sea chest of a bulker arriving at Port of Melbourne.
Underwater attachments are a popular method for moving smaller consignments of cocaine, including this 150-kilo shipment. It is not without its risks: in 2022, a diver was found dead on the shore at Newcastle, next to bricks of cocaine he is believed to have attempted to retrieve from the sea chest of a merchant ship.
In the latest instance of hull-based smuggling, the Australian Border Force used an ROV to inspect a ship at Melbourne's Appleton Dock. The ROV spotted suspicious packages below the vessel's waterline, and a team of divers from the Victoria Police went down to inspect. They came back with four packages of plastic-wrapped cocaine, which had been secured inside the sea chest before the vessel's departure from South America. (The police noted that this spot is not accessible to the crew.)
The total haul came to about 154 kilos, worth about US$39 million in Australia.
Courtesy AFP
Just a few months earlier, in August, the task force seized another 200-kilo haul that had been concealed in much the same manner at Port of Melbourne.
"We know when illicit drugs are coming in and where they are stored," AFP Assistant Commissioner Hilda Sirec said. "We also want to warn the divers, who are hired by criminal syndicates to retrieve illicit drugs in the hulls of ships. They are also placing themselves in serious danger because retrieval often involves diving through dark, busy shipping channels with limited safety equipment."
Sirec said that her office is focused on working abroad to stop transnational organized crime groups, and that overseas criminals face up to life in prison if they are deported or extradited to Australia for trial.
"By stopping cocaine and other illicit drugs from reaching our shores, we are helping to keep our communities safe. Illicit drug use contributes to the road toll, child neglect and family violence," Sirec said.