Australia Confident of Mining Future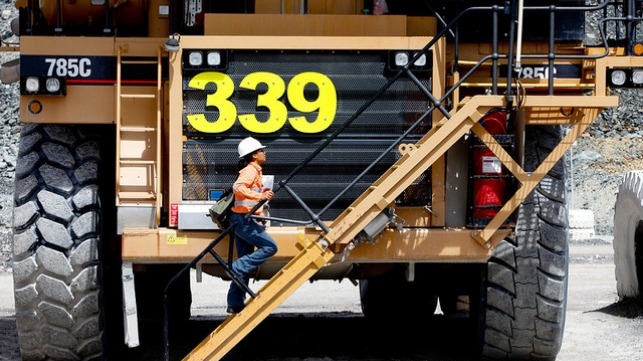 Australia's coal exports to China could face a continued slowdown as Chinese authorities step up their campaign to reduce air pollution, but the Australian government remains confident of the nation's mining future.
Australian resources exports in 2018 set a new record of $248 billion. Higher prices and export volumes produced a record $66 billion in exports of coal, and made it Australia's most valuable single export. However, Australia has a broad mining portfolio.
On Friday, Australia's newest bauxite mine was commissioned near Weipa on the Cape York Peninsula in Queensland. Rio Tinto's Amrun mine will provide high-quality material for alumina refineries in Queensland and overseas markets. It is anticipated to keep the nation in the world's number one position in the production of bauxite and exports of aluminum.
"We are already the world's biggest bauxite producer and alumina exporter, and product from the Amrun site is expected to boost our bauxite export capacity by 10 million tons per year," said Federal Resources Minister Matt Canavan.
"The higher-grade bauxite being mined at Amrun is becoming scarcer around the world, and at the same time, world consumption of alumina is forecast to escalate in coming years. These factors will underpin the future success of the operation, which is expected to have a 50 year life span."
The December Resources and Energy Quarterly publication forecast Australia's aluminum and alumina exports to be steady through to 2019–20, at 1.4 million tons and over 17 million tons per year respectively. Australia's bauxite exports are forecast to increase from 32 million tons in 2018–19 to 36 million tons in 2019–20.
Australia could also become a major global supplier of minerals critical to 21st Century technologies, Canavan said. Releasing a report from Geoscience Australia – Critical Minerals in Australia – he said: "We are one of the world's top five producers of antimony, cobalt, lithium and rare earths, minerals rated as 'critical' by the U.S., U.K. and E.U.
"The growing list of new and emerging technologies using critical minerals includes advanced manufacturing and health applications, rechargeable batteries, renewable energy systems and electric cars."
Canavan also highlights an increase to the long-term potential for platinum group elements, critical for industrial applications across the globe. "Also putting us in a good position in the global market is that Australia holds the largest identified resources of nine valuable commodities, including gold, iron ore, zircon and zinc.
"With over 300 operating mines producing 26 major and minor mineral commodities, Australia remains one of the best locations for investing in mineral resources."