Australia and New Zealand Form Research Ship Collaboration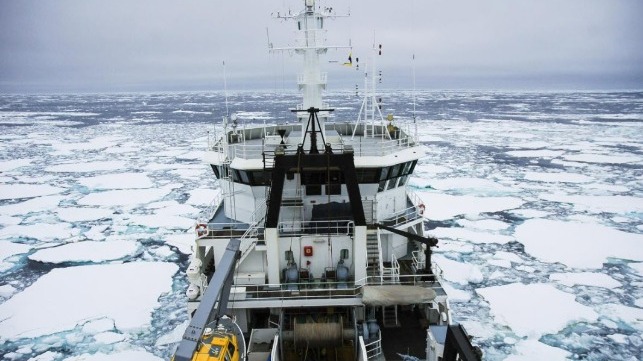 Australian and New Zealand scientific research organizations have established the first formal collaboration aimed at promoting the safe, efficient and environmentally responsible operation of research ships.
Called RVONZA (Research Vessels Of New Zealand and Australia), the group's inaugural meeting was held in Wellington last month, lead by NIWA's manager of marine resources, Rob Christie. It was attended by representatives from:
National Institute of Water and Atmospheric Research (NIWA)
Commonwealth Scientific and Industrial Research Organisation (CSIRO)
Australian Antarctic Division (AAD)
Australian Institute of Marine Science (AIMS)
Australian Maritime Collage (AMC).
Jointly these organizations manage over $1 billion of marine assets and equipment including vessels such as Tangaroa, Kaharoa the Aurora Australis, Investigator, Solander and Cape Ferguson.
The group agreed on a number of joint initiatives, including enabling technicians to take part in research voyages across each other's organizations. The group also agreed to look at the possibility of sharing equipment and vessels and will use their collective expertise to ensure the best practice for design, management and operation of research ships.
The meeting comes at a time when the Australian Antarctic Divison is building a new icebreaking research ship called Nuyina and NIWA has begun the process of replacing its mid fleet vessel Kaharoa.
"The formation of RVONZA means we can now work together in a much more coordinated way sharing valuable lessons on the vessels design, build and operation or research vessels " Christie said.