Amnesty: EU Should Cut Ties with Libyan Coast Guard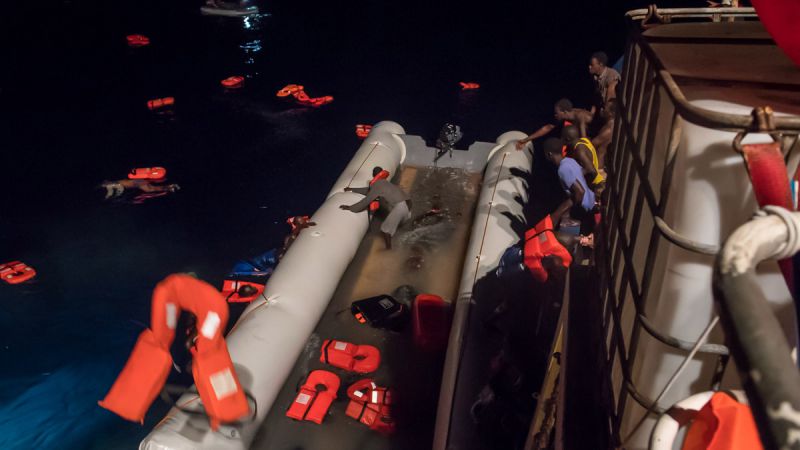 In advance of an upcoming European Council session, Amnesty International called on the European Union to stop working with the Libyan Coast Guard, which is receiving EU assistance in its counter-human trafficking mission.
"The EU is allowing the Libyan coastguard to return refugees and migrants to a country where unlawful detention, torture and rape are the norm. They are increasing the capacity of the Libyan coastguard while turning a blind eye to the inherent, grave, risks of such cooperation," said Iverna McGowan, director of Amnesty's European Institutions Office, in a statement issued Tuesday. "EU leaders need to urgently stop externalizing border control and asylum processing to foreign governments . . . Instead, leaders need to prioritise saving lives, offering safe and legal routes for people fleeing, and dramatically improving rule of law and protection of human rights."
Libyan Coast Guard forces have been accused of abusing refugees in the past, even before bringing them back to shore. Once returned to Libya, maritime migrants face imprisonment in Libyan jails and detention camps, where conditions are reportedly severe. One refugee told Amnesty that on his first attempt to reach Italy, he was picked up by the Libyan Coast Guard and held for ransom. He reported that he was beaten regularly by the authorities until his family came up with money to buy his freedom. On his second attempt to make the crossing, he was arrested by police and sold to traffickers.
"Although detention centres where refugees and migrants are kept are nominally managed by the Libyan government, they are in fact mostly run by armed groups. These groups use pressure and intimidation to get officials to grant them free reign in smuggling and trafficking networks," wrote Matteo de Bellis, Amnesty International's migration researcher, in a recent op-ed.
EU assistance
Under the aegis of the EUNAVFOR Operation Sophia mission in the Mediterranean, the EU is providing the Libyan coast guard with training and vessels for the purposes of human smuggling interdiction. The EU External Action Service says that the training includes segments on human rights and women's rights.
"We have already trained 93 Libyans and are now moving into the phase of providing them non-military assets to allow them to do their job in the territorial waters of Libya, so that the fight against smugglers can be more effective closer to the coast," said European Commission vice president Federica Mogherini in a speech in late April. "We know very well that the majority of the losses of lives now happens closest to the Libyan coast and so providing them the vessels that would allow them to move and monitor the waters is an essential part of our work."
Mogherini asserted that as a side benefit, better coast guard patrols will mean better policing of Libyan territorial seas, to the benefit of the Libyan fisheries. "It will [strengthen] the capacity of Libyans to fish in secure waters and in this way [provide] an alternative economy to them," she said.